Estimated read time: 2-3 minutes
This archived news story is available only for your personal, non-commercial use. Information in the story may be outdated or superseded by additional information. Reading or replaying the story in its archived form does not constitute a republication of the story.
Sandra Yi reporting Police are looking for a man who tried to kidnap a 13-year-old girl who was babysitting at a relative's home.
This is the second attempted kidnapping in the past several days. We often hear about stranger danger in public places, but the latest case shows kids can find themselves in a scary situation even when they're at home.
People in the quiet Riverton neighborhood near 12300 South and 1300 West are still shaken up after news of the attempted kidnapping.
Sherry Wood said, "I know it's unnerving for everybody in our subdivision, because you're afraid for your family and your children."
"We checked everything around our house," Wood said. "You don't know if there's someone down your window well or in your backyard hiding. It's a scary thing."
Police say Saturday night a 13-year-old girl fought off a man who tried to kidnap her. Neighbors say this case is even more unsettling because the man appeared to be lurking on the front porch.
The girl and her 10-year-old sister were at a relative's house babysitting.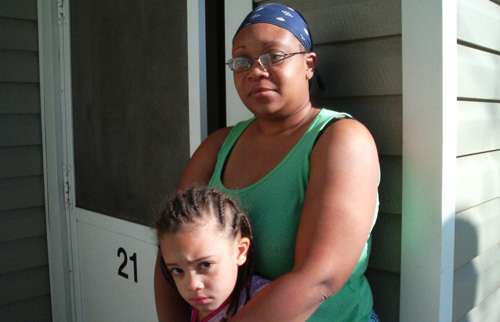 Lt. Jason Johnson of the Salt Lake County Sheriff's Office said, "She was unsure if this person had knocked or rang the doorbell. She just noticed there was someone standing there."
"She opened the front door. As soon as she opened the front door the suspect grabbed her by the front of the shirt and attempted to pull her out of the residence," Johnson said.
The girl escaped, locked herself back in the house and called her father.
"I think had she been able to have this experience over, she definitely would not have answered that front door," Johnson said.
This is the second attempted kidnapping in the past three days.
Salt Lake City Police say on Thursday night a man tried to kidnap a woman and her daughter near 300 North and 800 West. The man was sitting in a parked car and began asking the 7-year-old girl questions. She ran home and told her mom.
Police say when the mother came out to confront the man, he tried to force her into his car.
Investigators say cases like these show how important it is to be cautious about strangers, even in the safety of your own home.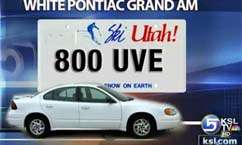 "If it's someone they don't know, they shouldn't be answering the front door. They should also have numbers to contact parents or adults immediately if there is a problem, or law enforcement, if necessary," Johnson said.
Police have only a vague description of the man who tried to kidnap the 13-year-old girl.
In the other attempted kidnapping -- the one involving the mother and daughter -- the suspect was driving a white Pontiac Grand Am with Utah plates 800 UVE.
If you have information on either of these cases, call the police.
×
Related links
Most recent Utah stories