Estimated read time: 3-4 minutes
This archived news story is available only for your personal, non-commercial use. Information in the story may be outdated or superseded by additional information. Reading or replaying the story in its archived form does not constitute a republication of the story.
Dick Nourse reportingThese days there's a kind of giddy buzz at the University of Utah, all because one of its own won the Nobel Prize for medicine.
Dr. Mario Capecchi will accept the world's most prestigious honor in a glittering ceremony next month in Stockholm. His breakthrough discovery will eventually lead to treating or even preventing many diseases.
He has led a remarkable life. Mario Capecchi is a compact man of 70, looks 60, and speaks with only a slight accent.
He learns about man from mice.
"They're usually pretty friendly," he says.
He writes his scientific papers longhand and still finds time to exercise two hours a day. As for how he became a world-class scientist, he told us, "I think it's being in the right place at the right time."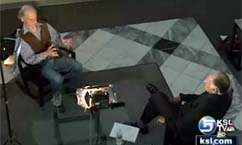 That Mario Capecchi survived at all is a wonder. He was born in Verona, Italy, as the Nazis and Fascists were taking hold of Europe. His mother, a poet, was arrested by the Nazis for political reasons.
What was it like as a young child in wartime Italy? "There were bombing raids all the time. There were actually also planes coming down, just machine-gunning the fields," he recalled.
"From [age] four and a half until nine, I was living pretty much in the streets, and then occasionally I would be picked up by the police and then thrown into an orphanage," he says.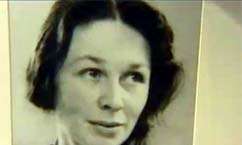 What did he find to eat, and where did he sleep? "We stole the food quite a bit," Dr. Capecchi said. "I knew where the chicken coops would be, and I knew where they would be storing food and so on, so I could go in the farms and steal things or steal from street vendors."
Eventually Mario ended up in a children's hospital.
"Unfortunately the hospital didn't have any food, so all of the children ... I mean this was all children ... there was literally hundreds of beds just lined up touching each other all the way along the corridors. They didn't have any sheets, and we didn't have any clothes," he said.
His mother somehow survived and eventually found her son.
"My mother shows up, and then she actually bought me some clothes and made arrangements for us to go to Rome. From there went down to Naples and got a boat to come to the United States to live with her brother," Dr. Capecchi explained.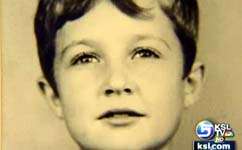 His aunt and uncle raised him in the Quaker tradition in Pennsylvania, where he went to school for the first time at age 9.
"I mean, when I first came to the United States, the first thing they told me is that I wouldn't be able to learn to read simply because I hadn't read up to that point," he said. "We don't have the capability of identifying among children who are the ones that are going to make it ... and which ones are not going to make it. That is, we don't know enough about human behavior or human intelligence to make any predictions of that."
"And so the only course to me is under those circumstances. What you have to do is provide the same opportunity to every child and then allow them to realize their dreams," he said.
Capecchi studied, worked at Harvard for a long time, and all of a sudden decided to come to Utah. "Now that was quite a big jump," he admits.
Dr. Capecchi came to the University of Utah because he loved the beauty of the West and wanted to work in a place where he could make a difference.
And when they make the movie of Mario Capecchi, who would he like to play the leading role? "I hadn't thought about that!" he said.
Dr. Capecchi says he'll probably write a book, but only after he finishes his research in about 20 years.
×
Related links
Most recent Utah stories