Estimated read time: 2-3 minutes
This archived news story is available only for your personal, non-commercial use. Information in the story may be outdated or superseded by additional information. Reading or replaying the story in its archived form does not constitute a republication of the story.
Keith McCord reportingEconomists at Wells Fargo Bank in Salt Lake released their forecasts for the holiday season today, and for the first part of 2008. And when the numbers are broken down there are some interesting trends.
Gasoline and housing prices play a big role. Consider this: Gasoline prices will have an effect on our holiday spending this year, and certain stores already are feeling the pinch. And Utah home prices need to come down!
Those are three messages that came from economists at Wells Fargo bank who talked about Utah's major economic indicators today.
Consider gasoline, it's a double-sided coin really. Prices are at or above $3 a gallon again. Even so, we're still buying it, and all those sales produce tax money, which help drive the economy.
We used to spend about 3 percent of our household budget on gasoline, now it's about 5 percent. Sterling Jenson, a Wells Fargo investment strategist, says, "So you're taking about 2 percent of your discretionary spending out. So where are you going to cut back, in that kind of environment, when you have a fixed number of things you can purchase with your annual salary?"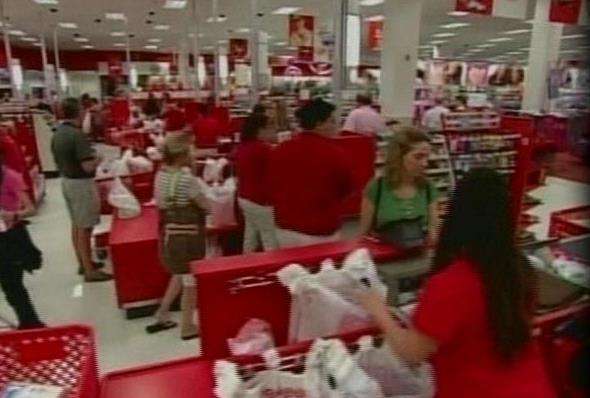 That's a big question as we approach the holiday spending season. Consumers are just now beginning their shopping, and some retailers say they can already tell that people are cutting back. "It's the apparel stores that are seeing the hit to this point," says Jenson. People are backing off on clothing purchases. They're still spending on staple items, that sort of thing, but areas where they have discretion, those things have backed off."
The other big economic trend in Utah in the past few months involves housing. Building permits are down nearly 50 percent! And, sales are off by a third. But, economist Kelly Matthews says home prices have stayed level and need to come down.
He says when they do, sales will pick up again, and so will the construction; thus keeping that economic sector strong. Matthews says, "I wish we would get the price adjustment moving faster and quicker, so that we don't have to see the volume of construction decimated by more than the 50 percent that we're already down."
The economists at Wells Fargo believe that mortgage rates will stay about 6.5 percent in 2008, and the unemployment rate will also remain at about 3 percent. The also believe our population will go up a bit, hitting 2,770,000 by the middle of the year!
Back to the holidays: Cold weather gets people in the shopping mood, but it's been generally warm from coast-to-coast.
×
Most recent Utah stories