Estimated read time: 2-3 minutes
This archived news story is available only for your personal, non-commercial use. Information in the story may be outdated or superseded by additional information. Reading or replaying the story in its archived form does not constitute a republication of the story.
Whit Johnson reporting The Utah Department of Health is using frightening television commercials to generate awareness about a situation that doesn't exist. The ads depict a worst-case scenario for the pandemic flu.
While some viewers say these commercials are a little too intense, state health officials say it's a matter of preparation. The threat of a pandemic flu is very real.
For example, if only one person in the Salt Lake area gets sick, it would only take one month to put an entire city at risk. "The pandemic continues to infiltrate Utah, and at this time, we ask citizens to help avoid further spread of the flu," explained Dr. Robert Rolfs of the Utah Department of Health.
The ads illustrate a look into the future. "We're trying to help prepare people and prepare ourselves for a pandemic of influenza, which we know will happen someday. We don't know when," Rolfs said.
Pandemics have marked deadly times in world history. In 1918, during the World War I, millions died. "Some estimates are that more people died in Europe, soldiers, from the influenza than did from the war," Rolfs said.
Today the fear has come back, perhaps stemming from recent bird flu outbreaks in Asia, and the Utah Department of Health is using television to help drive an important message.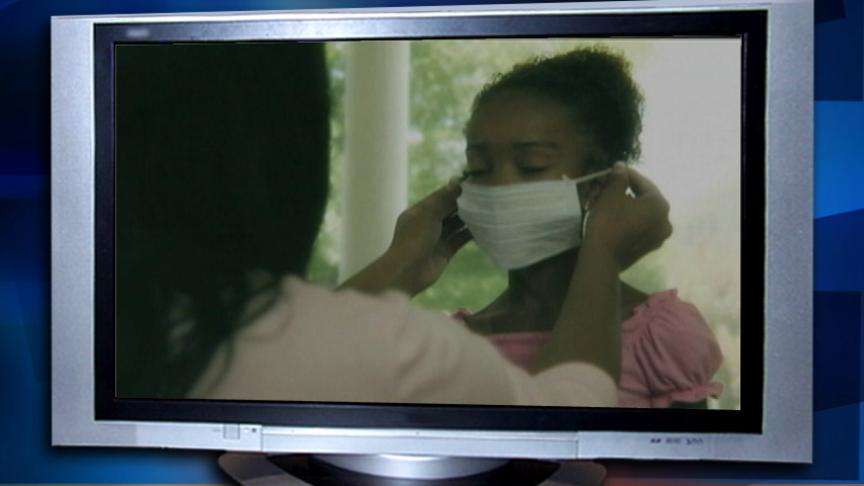 The commercials can be seen statewide. Eyewitness News took them to people in Salt Lake City for reaction.
"That was a little more intense than I thought it was going to be," viewer Richard Sutliff said.
Jacki Hales, who also viewed the commercial, said, "Watching the baby especially kind of freaked me out."
The response was pretty much the same: frightening, but effective. "People are aware of it; they just choose to ignore it. So I think a commercial like this would be helpful to remind people," viewer Rosalinda Tsosie said.
It's a reminder of a disease that could mutate; a disease that doctors may not be able to control. "We wanted to get people's attention, but not to scare them, and there's always a balance there," Rolfs said.
Soon, Utah television viewers will begin to see a new set of ads with a lighter focus on education. For now, the responsibility of preventing a devastating pandemic will fall back on individuals, families and businesses.
For more information on what you can do to prepare, click on the related link.
×
Related links
Most recent Utah stories