Estimated read time: 2-3 minutes
This archived news story is available only for your personal, non-commercial use. Information in the story may be outdated or superseded by additional information. Reading or replaying the story in its archived form does not constitute a republication of the story.
Tonya Papanikolas reporting Teachers have a difficult job. Not only do they have to keep a child's interest in class, but these days, they also have to keep up with technology.
More and more, hi-tech tools are becoming necessary to help kids learn. Today, Eyewitness News visited one classroom where reading has become a computer project.
After the kids read their assigned book, they created an online photo story from it. To do that, they needed digital cameras, computers and microphones. It was a lot of hi-tech equipment that helped produce a fun result for the children.
Several sixth-grade reading students at Eastwood Elementary are enjoying their latest book. "They can decode and read very well, but they can't comprehend as well as they should," their teacher, Mrs. Quealy, said.
To help the students understand the novel, Mrs. Quealy planned a special project. The kids had to write their own short script from the novel and then read parts, like a play.
"This story tells about two friends that went on very fun and scary adventures," student Lizzie Bertram read.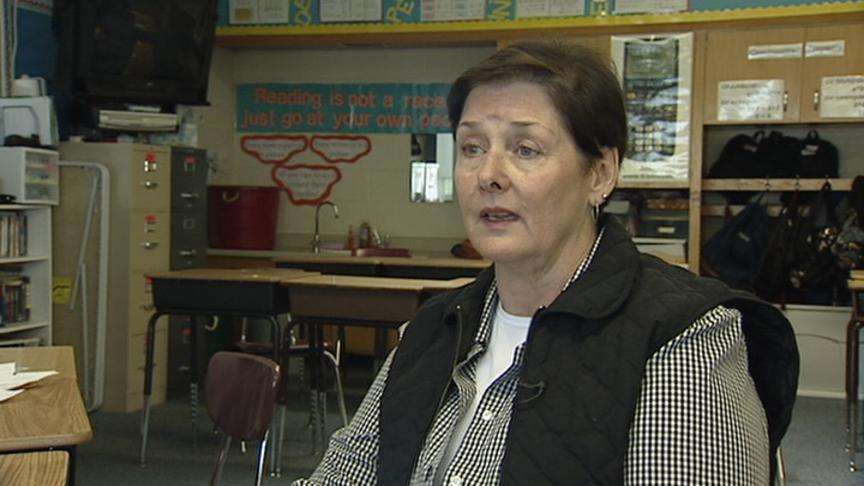 The students drew pictures of different scenes. After downloading them to a computer, they recorded their story.
One of the students was even in charge of sound effects. He used scissors opening and closing to create the sound of a mechanical bird. When the story's character throws a storm drain, the students use metal baking pans.
Together, the class created an online photo story about 15 minutes long. "Once you get the hang of it, it's really fun," student Adam Borgoine said.
"It was hard because it was my first time, but it was fun, a lot of fun," student Matt Wilcox said.
"I thought slide shows were cool, and now when I learned this, I was like, 'Wow! This is amazing!'" Lizzie added.
As the teacher hoped, the children also gained a better understanding of what they read. "We, like, learned a lot by reading the book and having to actually pay attention to what they're saying," Megan Bills said.
"I think it's really cool because we actually got to bring a book to life instead of just reading a plain book," Lizzie said.
The project has been posted online for all the kids and parents to watch, and the students learned so much they're now working on their own individual photo stories.
×
Most recent Utah stories