Estimated read time: 2-3 minutes
This archived news story is available only for your personal, non-commercial use. Information in the story may be outdated or superseded by additional information. Reading or replaying the story in its archived form does not constitute a republication of the story.
Jed Boal Reporting A new bridge spans I-215 at 4500 South. Many of you probably watched the construction spectacle. Now crews are finishing off that project and laying the groundwork to build more bridges the same way.
This was the scene 10 days ago: A crowd watched as remote controlled hydraulic lifters set the 3,000,000-pound bridge in place.
Shana Lindsey, UDOT director of research and bridge operations, said, "Of course the public is fascinated with this. We're doing all of this for the public, so they should be fascinated and enjoy the benefits in the future."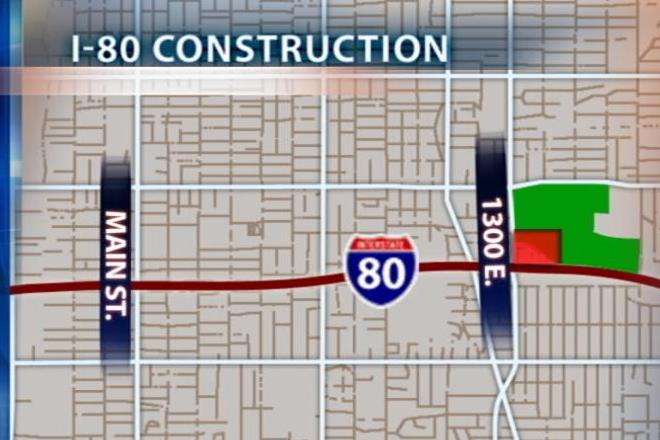 Crews built the bridge deck on the 4500 South off-ramp, the first bridge precast this way in the West.
Traffic over the bridge is open again; I-215 was closed only one weekend. The 4500 South off-ramp will reopen in the next two weeks. "We all think it went exactly how we planned it. We hope we learned a lot to implement in the I-80 project that we're doing today," Lindsey said.
On I-80 at 1300 East crews have cleared out about a 6-acre area. In the coming weeks, you'll start to see a bridge city rising up out of the ground. "What we're doing is building a big staging area to build 13 superstructures that are going to be put on I-80," explained Wadsworth Construction Project Manager Wayne Bowden.
Thirteen bridges from I-15 to 1300 East; UDOT and the builder will again use the Self-Propelled Modular Transports to remove and rebuild the bridges. "We'll bring the Mammoet trailers in, pick them up and drive them down I-80 and put them right into place," Bowden said.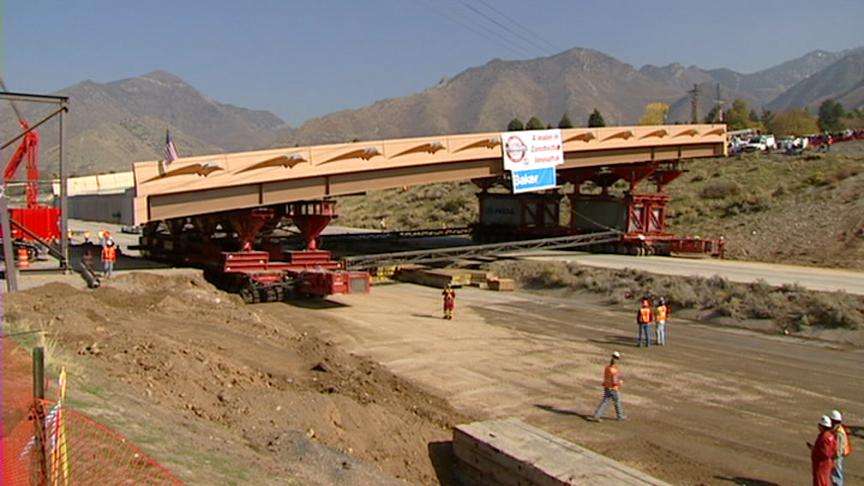 Seven bridges in 2008, the remaining six in 2009; this strategy drastically cuts traffic delays. UDOT, Wadsworth Construction and Mammoet think precasting all of the decks in one place should save money. "It was a good learning curve. We'll bring all of that knowledge to I-80," Bowden said.
And you can expect quite a crowd when it's time to move the bridges.
As far as UDOT knows, no one in the U.S. has ever precast this many bridge decks in one location.
×
Related links
Most recent Utah stories