Estimated read time: 7-8 minutes
This archived news story is available only for your personal, non-commercial use. Information in the story may be outdated or superseded by additional information. Reading or replaying the story in its archived form does not constitute a republication of the story.
SALT LAKE CITY — If you're wondering why this list is being published in July and not closer to Halloween, you should probably stop reading now because you're a seasonal movie buff and this list is intended for real fans of the genre who watch scary movies year-round.
Summer is actually a great time for scary movies because it's easier to watch them outdoors. The right atmosphere is essential for a truly terrifying movie experience, and even moderately scary films instill fear when watched in the wild.
Several years ago, my friends and I watched "Tremors" while camping in the desert. The movie is silly and wouldn't scare very many people in the comfort of their home. But I felt undeniably nervous as I went for a brief walk through the sagebrush after the movie. My footsteps were much lighter than usual, and I couldn't shake the feeling that I was being followed by something … underground.
Any list of scary movies is subjective. Different films strike chords with different viewers, and everyone has his or her idea of what is truly terrifying. Here are the 13 films that have terrified me.
13. Session 9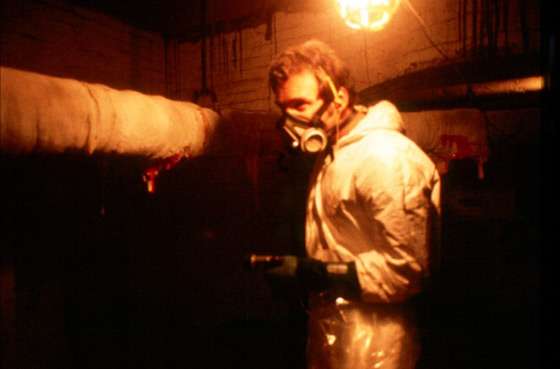 Released: 2001
Director: Brad Anderson
Rating: R
Filmed in an actual abandoned mental hospital, Session 9 has an unsettlingly authentic feel to it. The Danvers State Insane Asylum, which was built in 1874, serves as more than the setting — its hallways and chambers become a menacing force to the asbestos cleanup crew working within. "Session 9" has plenty of creepy moments, but it's a chase scene in the bowels of the hospital that will leave you numb.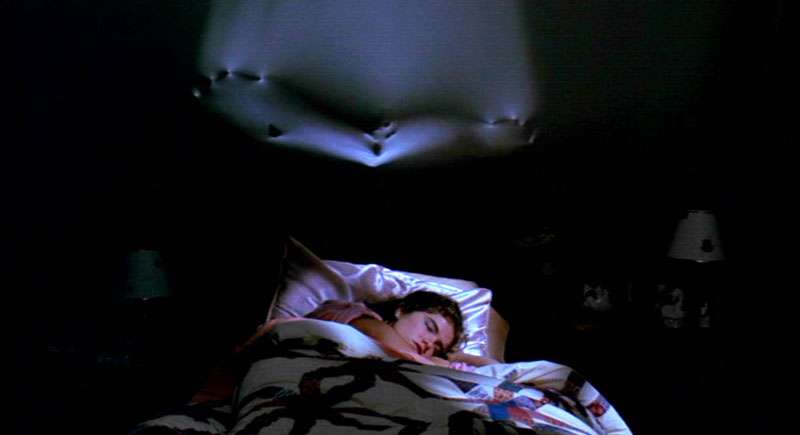 Released: 1984
Director: Wes Craven
Rating: R
To create the unforgettably vicious character of Freddy Kreuger, Wes Craven drew from haunting moments from his own childhood. Freddy's appearance was based on a disfigured vagrant who once peered through the window of Craven's room. The name is derived from Fred Kreuger, a neighborhood bully who terrorized Craven in his youth. This movie amalgam, played by Robert Englund, is never scarier than when he walks down a darkened alley with his unnaturally long arms outstretched. Escape is impossible.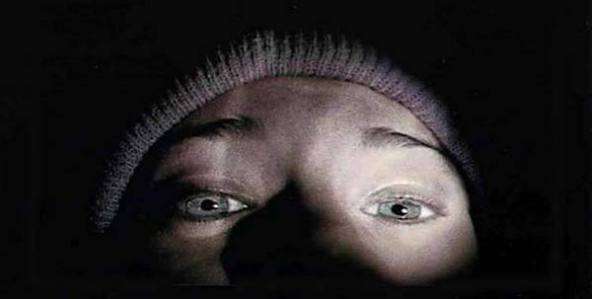 Released: 1999
Director: Daniel Myrick and Eduardo Sánchez
Rating: R
Famous for starting the "found footage" craze, the "The Blair Witch Project" still has the ability to terrify. The whiny dialogue and meandering plot aren't accidental — they are devices that make the frightening moments all the more poignant. After patiently building tension through its 81-minute run time, this film features one of the most haunting endings I've ever seen.
10. Nosferatu (Nosferatu, eine Symphonie des Grauens)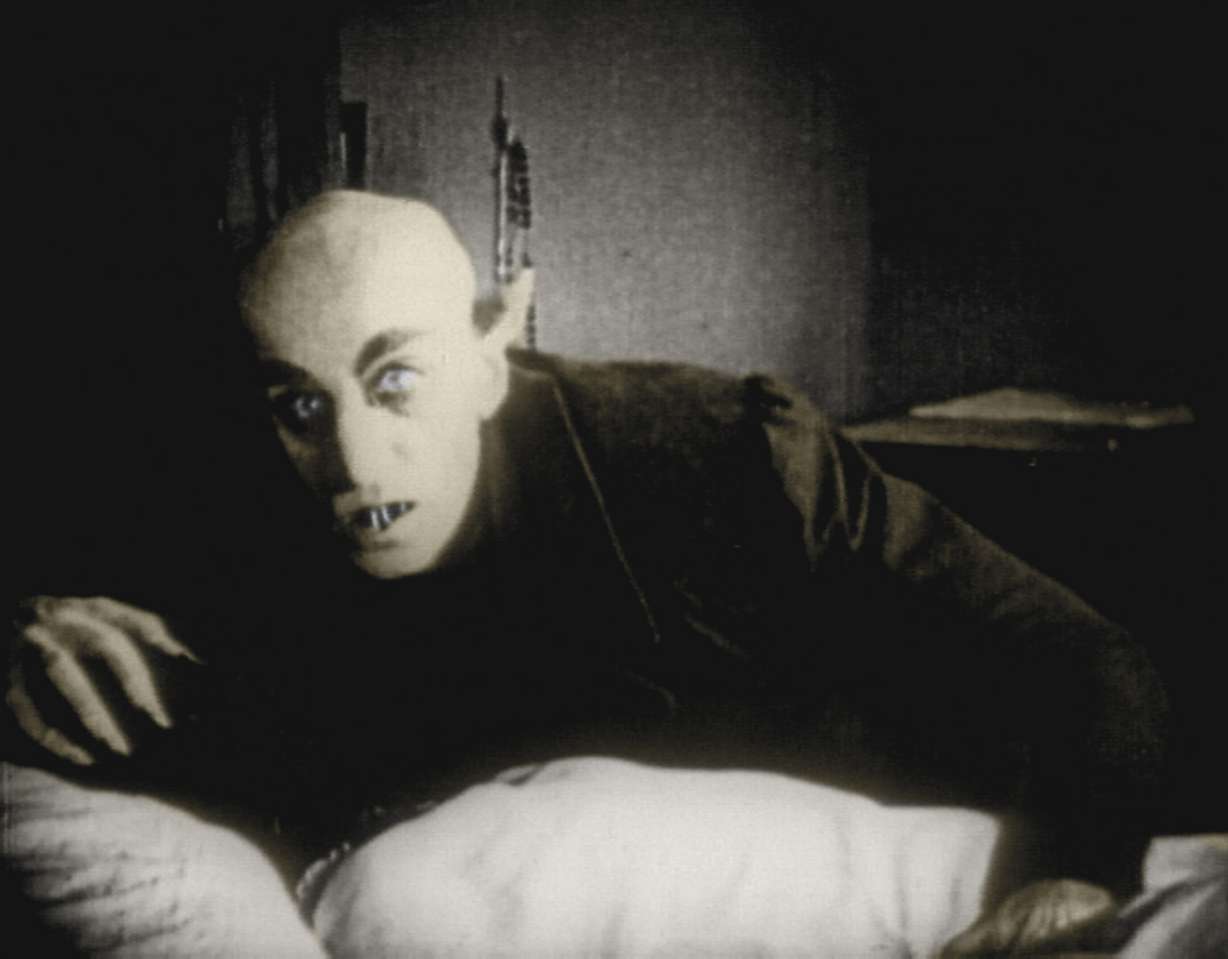 Released: 1922
Director: F.W. Murnau
Rating: NR
An unauthorized adaptation of Bram Stoker's "Dracula," this legendary film boasts an unforgettable performance by Max Shreck as the title character. The most chilling sequences occur as the vampiric creature systematically feasts on the crew of a ship bound for Germany.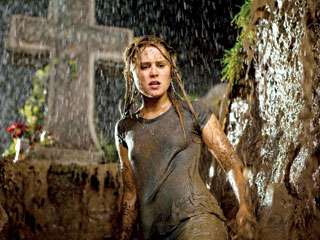 Released: 2009
Director: Sam Raimi
Rating: PG-13
Better known for his "Spiderman" and "Evil Dead" trilogies, Sam Raimi crafts a gripping tale featuring an oppressively tense plot punctuated by dark humor. Alison Lohman is a great sport in a starring role that subjects her to repeated gypsy attacks and encounters with slime. Her most claustrophobically creepy scene takes place in an abandoned parking garage.
8. The Devil's Backbone (El espinazo del diablo)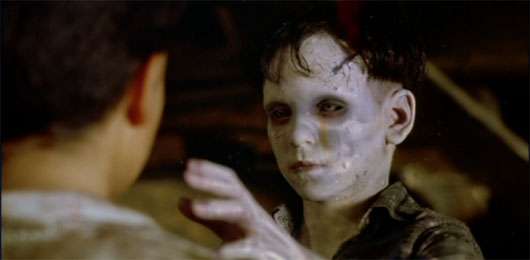 Released: 2001
Director: Guillermo del Toro
Rating: R
Set in the final days of the Spanish Civil War, this film takes place in a remote orphanage haunted by the scarred apparitions of war. Del Torro actually wrote the story as his college thesis, long before audiences had ever heard of "Mimic" or "Pan's Labyrinth." Beautiful and heartbreaking, it's a thoughtful reflection on childhood and lost innocence. It's also insanely scary.
7. Psycho
Released: 1960
Director: Alfred Hitchcock
Rating: NR
Hitchcock's masterpiece may be more than 50 years old, but it still manages to shock even today. Impeccable acting, unforgettable sets and one of the most recognizable scores of all time make this movie a legend. It's the story, with its loose basis in fact, that makes this movie a terror.
6. Halloween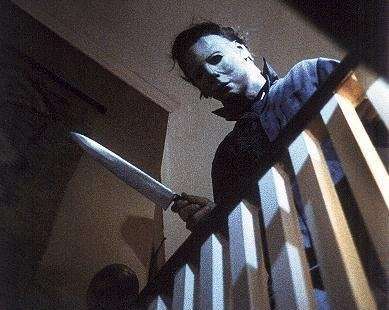 Released: 1978
Director: John Carpenter
Rating: R
This legendary slasher film jump-started a genre, launched Jamie Lee Curtis' career and created a template that's still followed today. Many movie killers preceded Michael Myers, but he was the first to don a permanent mask and become an unstoppable force. Many elements of "Halloween" have since become clichés, but the chilling scene where the killer enters a room draped in a bed sheet is in a league of its own.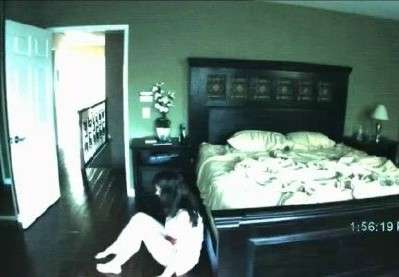 Released: 2007
Director: Oren Peli
Rating: R
Some may consider "found footage" to be a tired gimmick, but this film's fresh approach creates a real sense of dread. Filmed on location in the director's own house, it feels more personal and authentic than "The Blair Witch Project." It also takes the ambiguity from that film's ending and replaces it with in-your-face horror.
4. The Thing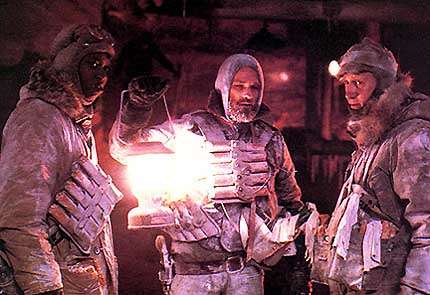 Released: 1982
Director: John Carpenter
Rating: R
Absolute terror comes from the unknown — what can't be seen. "The Thing" accomplishes this by isolating its cast (including Utah native Wilford Brimley, who flexes his acting muscles by playing a gruff, cantankerous old man) in Antarctica and then unleashing a shape-shifting monster on them. The movie's visual effects, courtesy of Rob Bottin, create terrifying images that still make your skin crawl 20 years after its release.
3. The Ring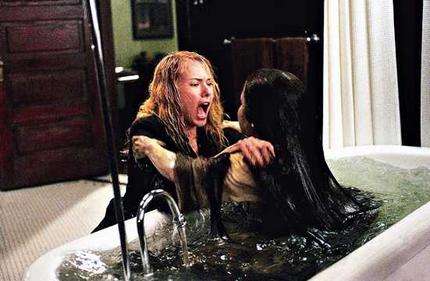 Released: 2002
Director: Gore Verbinski
Rating: PG-13
When I first saw a trailer for this movie in late 2001, I laughed because it seemed like the narrator was simply making up the story as he went along: "There's a videotape … and if you watch it … spooky things start to happen … and then you'll die seven days later … and then a horse will jump off of a boat … and then there's this girl … and the girl will climb out of a well." When I walked out of the theater a year later after watching "The Ring" on opening night, I wasn't laughing. "The Ring" terrified me.
2. Freaks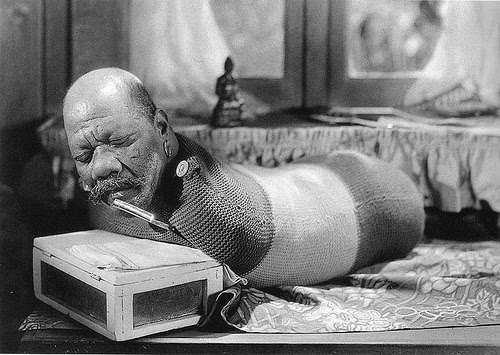 Released: 1932
Director: Tod Browning
Rating: NR
"Freaks" is tough to watch and tougher to forget. It was banned in the United Kingdom for decades due to its terrifying content, but it is now recognized as a classic and has been added the United States National Film Registry. The most frightening scene takes place during a rainstorm, when the title characters seek revenge on a pair of deceitful circus performers.
1. A Tale of Two Sisters (장 화, 홍련)
Released: 2003
Director: Jee-woon Kim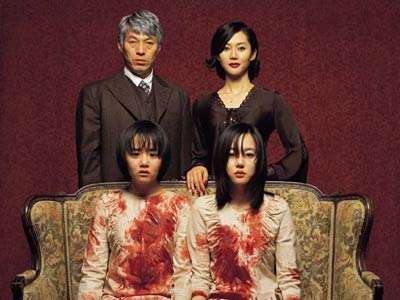 Rating: R
The highest-grossing Korean horror film of all time, "A Tale of Two Sisters" is comprised of chilling moments that build to an unforgettable finale. One scene in particular, during an awkward dinner party, will haunt you for days. Don't bother with the toothless American remake. This is the original and the most terrifying film I've ever seen.
So what movies terrify you? What belongs at the top of the list? Tell us on the comment boards and on Facebook.
×
Photos
Most recent Features stories