Estimated read time: 1-2 minutes
This archived news story is available only for your personal, non-commercial use. Information in the story may be outdated or superseded by additional information. Reading or replaying the story in its archived form does not constitute a republication of the story.
(KSL News) Legendary news anchor Dick Nourse is retiring at the end of this month. So each night between now and then, we want to take a look back.
We calculate that during his 43 years at KSL, he has anchored about 20,000 newscasts. As of Monday night, he only had 18 more newscasts to anchor.
We dug into our archives back to November 11, 1965 and a young Dick Nourse with a news bulletin.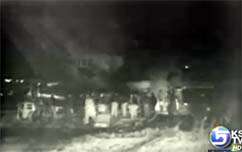 "A United Airlines 727 jet carrying 88 persons exploded and broke in half tonight when it crash-landed at Salt Lake Municipal Airport," Nourse reported.
Less than a week shy of 42 years ago tonight, that was KSL's top story. Sportscaster Paul James was one of the first people on scene, just having returned from a BYU trip.
The jet was on a flight from New York City to San Francisco when it crashed in Salt Lake, which was one of four planned stops.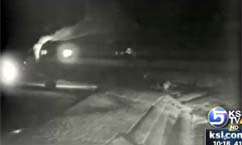 Forty three people were killed. Investigators determined the jet descending too rapidly because of pilot error.
Back then, images were all on film. We shot film, waited for it to be developed, and wrote the story for the next newscast. It was nothing like the way we can turn a story around today.
Each night we'll turn the clock back on Dick's incredible career with some serious segments, like this one, and some that are just a lot of fun.
You can see many more old photos and stories, and leave your comments at the link on this page.
×
Related links
Most recent Utah stories