Estimated read time: 2-3 minutes
This archived news story is available only for your personal, non-commercial use. Information in the story may be outdated or superseded by additional information. Reading or replaying the story in its archived form does not constitute a republication of the story.
Sarah Dallof Reporting Salt Lake City's mayor makes what some are calling a flip-flop announcement: He's against a public safety bond to build new fire and police stations.
Mayor Rocky Anderson said, "$192 million is a huge amount of money, and it's a huge imposition on all property owners."
Salt Lake City Council members say they're shocked by Anderson's announcement. Until this morning they thought he supported it. But Anderson claims he has good reason for opposing Proposition 1.
Anderson isn't against building new facilities. In fact, he says the need for a new public safety building to replace the current one is as urgent as ever. But he feels many who will benefit from the improved police and fire services won't be the ones paying for them.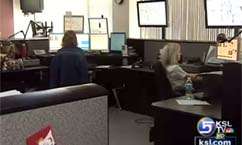 The problems inside Salt Lake's public safety building can no longer be fixed with anything but money. Raw sewage has leaked onto crime scene evidence, and water on a motherboard shut down 911 operations earlier this month.
"We do need to fund new facilities," Anderson said. "There's no question about it."
But three days before the election, Mayor Anderson has announced he's against Proposition 1, which would pay for a new public safety building, a west-side fire training center, and an emergency operations center.
The $192-million bond would increase property taxes on a $300,000 home by about $172.
"We need to spread this out more evenly with every single property owner paying into a city-wide fire protection district, then perhaps a commuter tax on top of it for police protection," Mayor Anderson said.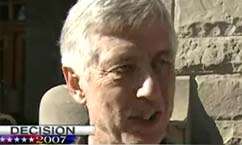 Anderson believes it unfairly burdens homeowners and business owners. He wants all property owners, including non-profit organizations, churches and hospitals, to pitch in.
"It's certainly not fair to impose these huge new property taxes on some, but not all property owners in our city," Anderson said.
City Council Vice Chair Jill Remington Love says she had no idea Anderson would come out against the bond.
"The proposal on the ballot is the very proposal the mayor and his staff brought to us last May," she said. "I'm not sure what's motivating this or why he's doing it. I'm confused."
Both she and council member Eric Jergensen support the proposition and share concerns that the longer the public waits to pass the bond, the more construction will cost.
Jergensen said, "We can talk about the project, but that talk costs money. We need to vote on it now."
The city council also released a statement tonight once again expressing surprise at Anderson's opposition and encouraging residents to vote for Proposition 1.
Despite Mayor Anderson's thoughts about it, it appears that voters will approve Proposition 1 by a wide margin.
In our final KSL-TV-Deseret Morning News Poll before the election, 57 percent of those polled say they are in favor of the proposal; 37 percent say they'll vote against it.
Dan Jones and Associates surveyed 405 registered voters this past week. The margin of error is 5 percent.
×
Related links
Most recent Utah stories