Estimated read time: 3-4 minutes
This archived news story is available only for your personal, non-commercial use. Information in the story may be outdated or superseded by additional information. Reading or replaying the story in its archived form does not constitute a republication of the story.
SALT LAKE CITY — Adults who consistently sleep less than six hours a night are at greater risk for stroke, even if they are not overweight or at risk for other sleep-related disorders, according to a new study presented at the annual meeting of the Associated Professional Sleep Societies in Boston Monday.
"In employed middle-aged to older adults, relatively free of major risk factors for stroke such as obesity and sleep-disordered breathing, short sleep duration may exact its own negative influence on stroke development," said lead author Megan Ruiter, of the University of Alabama in Birmingham.
The study caught the attention of those who deal with sleep disorders and for the first time links lack of sleep itself as a risk, independent of other factors.
Dr. Sunny Pandita, of the Sleep and Lung Clinic in Midvale, said not getting enough sleep is enough to increase your risk of a stroke significantly.
"While we think of sleep as an inactive period of time, a lot of metabolic processes happen during the night, which keep the hormones in balance," Pandita said. "If there is a lack of sufficient sleep, a lot of that hormonal balance gets impaired and some hormonal levels increase."
Pandita said that some hormones, like cortisol or adrenaline, are elevated during the night if the person does not get quality sleep.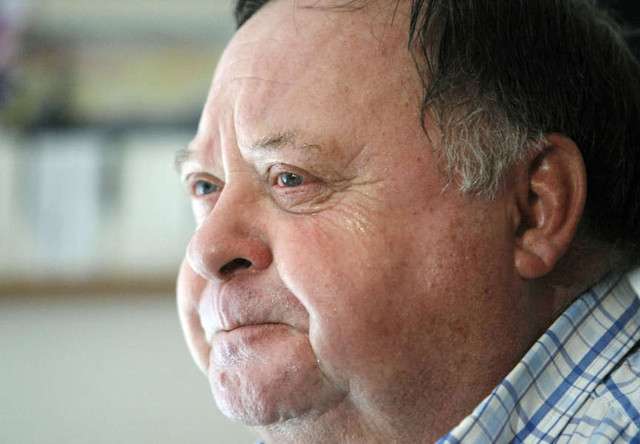 "The data in the past has been mainly related to sleep apnea, but now we have evidence to suggest that even with just lack of sufficient sleep that the risks associated with that are much higher. We feel the underlying cause of that is the elevated level of hormones in the body."
Participants in the study had no history of stroke, transient ischemic attack, stroke symptoms or high risk for obstructive sleep apnea at the start of the study of 5,666 people followed for up to three years, according to a news release by the American Academy of Sleep Medicine.
"That's what's the eye-opener in this study, while we have known all those other risk factors have been there, we have not had any study so far that has linked just less sleep with these conditions," Pandita said.
Richard Crane, 67, of Sandy, was diagnosed with sleep apnea after he went to the doctor's office after being told he would frequently stop breathing during the night.
"It was stopping up to, I think it was around 20 to 30 times a minute," said Crane, who now uses a Continuous Positive Airway Pressure system, or CPAP while sleeping. "I wasn't breathing very good, but with this last test it was around three times a minute."
Crane has suffered from irregular sleep for more than 20 years and attributes his sleeping problems with being overweight and having a big neck from wrestling. He didn't know he was at greater risk of stroke, but knew he needed more sleep than he was getting.
"I used to go on trips and not take (the CPAP), and by the third day, if I was out that long, I could really tell, I was just beat," Crane said. "I wasn't getting enough sleep."
Additional research, along with peer reviewing of the study, is yet to be done. Ruiter and colleagues collected their data for as part of the Reasons for Geographical and Racial Differences in Strokes study, led by Dr. George Howard of the University of Alabama at Birmingham School of Public Health.
"I think this tells us that getting the right amount of sleep is very necessary for a healthy lifestyle," Pandita said. "People try and shortchange on sleep thinking it's not necessary and they can get by with less sleep. It is important to get sufficient good quality sleep for maintaining good health."
×
Photos
Related stories
Most recent Utah stories