Estimated read time: 2-3 minutes
This archived news story is available only for your personal, non-commercial use. Information in the story may be outdated or superseded by additional information. Reading or replaying the story in its archived form does not constitute a republication of the story.
Sam Penrod ReportingMSHA shut down parts of a central Utah coal mine after some ground tremors similar to those that trapped six men in the Crandall Canyon Mine in August. Federal regulators took the action at the SUFCO mine in Sevier County.
This mine is located about 30 miles east of Salina. Company officials are not commenting on the situation, but through other sources we have learned the long-wall operation was shutdown, and MSHA inspectors from Denver have been on site today.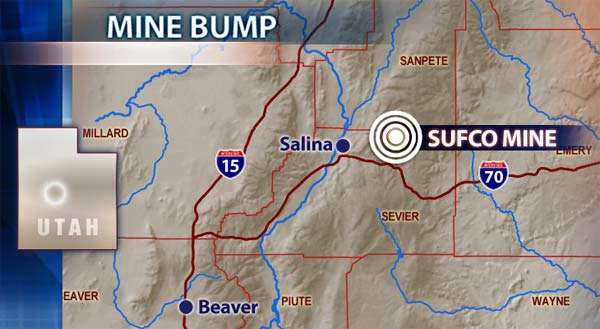 A busload of coal miners headed out for the mine tonight, so we know some of the mine is still operating. But the long-wall is shut down after there was some seismic activity in the mine late Tuesday night. The Mine Safety and Health Administration believed it was serious enough to suspend all operations.
It seems this is a precaution, especially after the tragedy at the Crandall Canyon mine this summer. But this shutdown has serious ripple effects, especially for the trucking industry and the economy in Salina. Dozens of coal trucks have been parked since noon yesterday because there is no coal coming out of the mine.
Kim Robinsonl, with Robinson Transport, says, "There are probably 260 trucks that haul out of there on a daily basis, so it affects a lot of people in the whole county."
The mining company, however, has so much confidence in the future of the SUFCO mine that there are plans in the works to build a rail line from Salina to a railroad loading facility near Levan in Juab County, to transport the coal on trains instead of using semi-trucks.
We are hearing that it's possible the long-wall could be up and running as early as tomorrow; but the fact MSHA is facing serious criticism from Congress means safety in Utah coal mines is under intense scrutiny right now.
×
Most recent Utah stories