Estimated read time: 3-4 minutes
This archived news story is available only for your personal, non-commercial use. Information in the story may be outdated or superseded by additional information. Reading or replaying the story in its archived form does not constitute a republication of the story.
PROVO — A convicted sex offender who was controversially released from jail despite facing more than 20 new counts of child sex abuse will walk free.
Utah County prosecutor Craig Johnson announced Tuesday he will not to seek a civil commitment against Lonnie Johnson, 39. He waited until the day the so-called Lonnie Johnson bill, passed by the Utah Legislature earlier this year, went into effect to announce his decision.
The new law allows a judge to consider previous "harmful sexual conduct" as grounds for civil commitment.
But Craig Johnson — who is not related to the defendant — said "civil commitment is not a viable option" for Lonnie Johnson.
---
There are certain safeguards set up for cases like this and he falls through all of them.
–Craig Johnson, Utah County prosecutor
---
"There are certain safeguards set up for cases like this and he falls through all of them," the prosecutor said. "The victims are frustrated, but they understand we've exhausted all our options. We've hit a dead end."
Lonnie Johnson was charged in 4th District Court with 21 counts of rape of a child, sodomy of a child and aggravated sex abuse of a child, all first-degree felonies. A registered sex offender because he was convicted in 2006 of raping a 16-year-old girl in Washington state, Johnson spent a year and a half in the Utah State Hospital before it was determined he was incompetent to stand trial and not likely to be restored to competency.
Fourth District Judge James Brady later determined the man was not considered a danger to himself and others and could not be civilly committed.
Since Johnson couldn't stand trial on the charges and couldn't be committed civilly, he was released and then moved to Oregon. But the situation angered Utah Gov. Gary Herbert, who said he hoped legislators would address the problem of a system that would allow a suspected child predator to go free.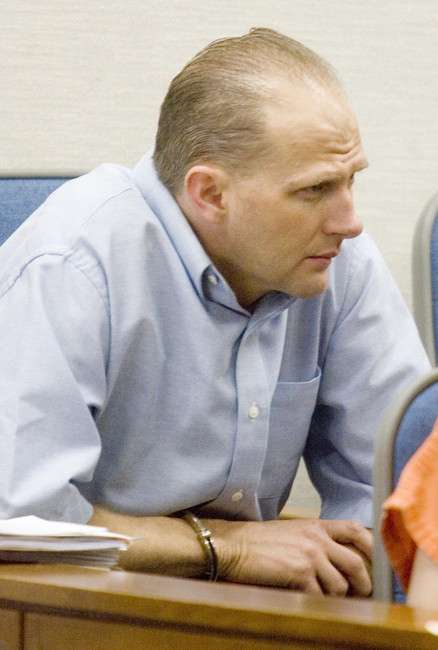 Soon after, prosecutors filed a motion asking that a new competency hearing be held based on their belief that Johnson has a "realistic chance of regaining competence" if he continues treatment at the Utah State Hospital.
Fourth District Judge James Taylor ordered that Johnson return to Utah to undergo an evaluation by two psychiatrists, but ultimately determined at a competency hearing in April that Johnson would most likely not be restored to competency.
Craig Johnson said he immediately set about planning to have Lonnie Johnson civilly committed under the new law once it took effect May 8. But he discovered that the man wasn't a candidate for commitment under the law because his mental condition cannot be treated with medication. Lonnie Johnson is said to suffer from a cognitive disorder, a traumatic brain injury and pedophilia.
"He's been out for a year living with his family and hasn't reoffended," the prosecutor said Tuesday. "He has cooperated with doctors at competency hearings. ... I trust his family will be hyper vigilant in not putting him in situations with children."
The deputy county attorney said the case has been permanently stayed, but not dismissed. Should Lonnie Johnson be found competent in the future, he could face the charges then. Johnson is currently residing with his parents in Alpine. He is no longer on probation, but will be required to stay on the sex offender registry for life.
Craig Johnson said this is not necessarily the outcome the victims wanted, but he hoped this will offer them some closure.
"Hopefully, they can move on without having to look over their shoulder," he said.
And while the new law the prosecutor helped draft didn't help get a repeat sex offender off of the streets in this specific case, he still thinks it was important to pursue.
"Sexual conduct is something a judge can look at when there is substantial danger," Craig Johnson said. "You have to couple that with mental illness that can be treated with medication. And when that case rolls around, it can help someone in that situation. I'm confident it was a good change in the law."
Contributing: Andrew Wittenberg
×
Related stories
Most recent Utah stories