Estimated read time: 2-3 minutes
This archived news story is available only for your personal, non-commercial use. Information in the story may be outdated or superseded by additional information. Reading or replaying the story in its archived form does not constitute a republication of the story.
Alex Cabrero Reporting About a half million residents in Southern California have been advised to evacuate because of the wildfires. One of those families is from South Jordan. They have a second home in Pauma Valley and decided to stay and defend it.
The Schmidt family didn't want their home to add to the number of homes already destroyed by fire. "We've been doing this since 4:30 a.m. Tuesday morning," Erik Schmidt said.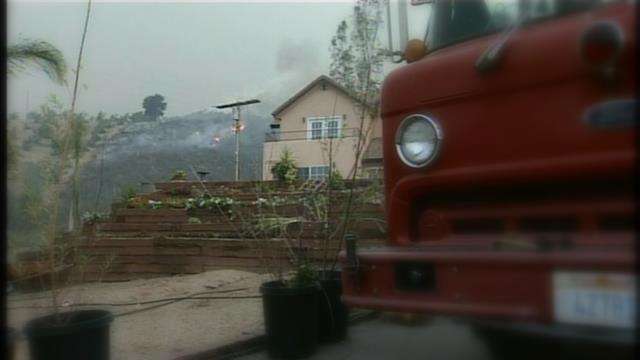 More than 24 hours later, Erik is still working hard. "Just trying to take as many precautions as possible," he explained.
That means a garden hose, water and hope. He's protecting his father's home. Dave Schmidt moved here from South Jordan five years ago. He still owns a home in Utah and would like to keep this one in California, too. "It was a little tense last night. There were flames coming up over these ridges that were less than a half mile away that were probably 70, 80 feet in the air," Dave explained.
The Southern California wildfires have been burning for several days now, and one of the fronts has been getting awfully close to his home.
There's a fire crew parked in his driveway to help, just in case. "We're prepared in case the fire came down," a crew member said.
Dave says, "It is the most fearsome or fearing thing because you have hardly any defense against it."
Dave has done a great job with defense around his home. He made sure not to plant any trees or anything else that could fuel a big fire. But even Dave admits with wildfires like these, that defensible space might not have mattered. "Two days ago we had 80-, 90-mile-an-hour winds in the opposite direction. It would have wiped us right out," he said.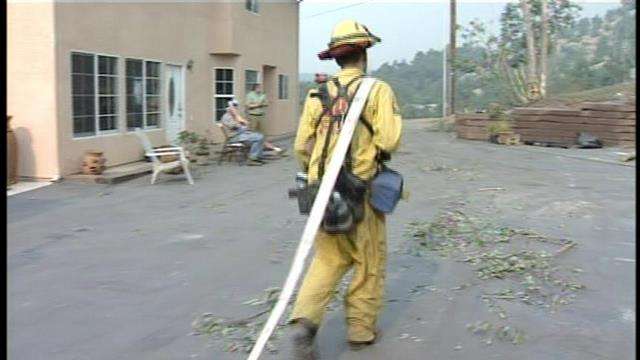 Even though people in this area were asked to evacuate, they're not leaving just yet. "We figured we'd sit it out, and we wet down the property as much as we could," Erik said.
Some of the good news for the Schmidt family is those Santa Ana winds have died down, allowing firefighters to get a grip on the fires.
Overall, the numbers are just overwhelming: 400,000 acres have burned, and some 8,000 firefighters are fighting those fires. Some of them are from Utah.
KSL News spoke with one of the Utah firefighters here in California, and we'll let you know what he has to say about the situation on Eyewitness News at 10.
×
Most recent Utah stories