Estimated read time: 3-4 minutes
This archived news story is available only for your personal, non-commercial use. Information in the story may be outdated or superseded by additional information. Reading or replaying the story in its archived form does not constitute a republication of the story.
AP Photo / Reed SaxonTonya Papanikolas Reporting
NBC news reported that 8,000 firefighters are helping to battle the flames. Utah is sending help in the form of fire crews and Red Cross volunteers.
For firefighters in San Diego County, Tuesday began hot with bright-orange embers filling the skies while quick-moving flames forced more residents out of their homes.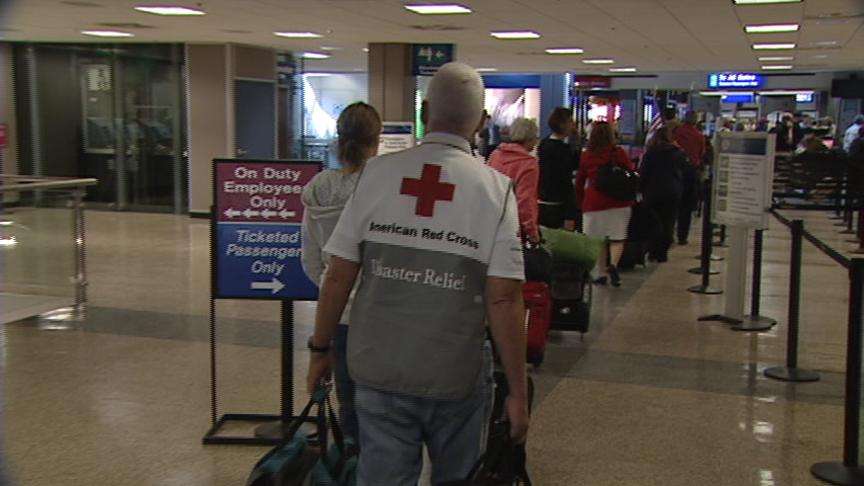 The Red Cross has made a national call for volunteers, and since so many volunteers came to Utah this summer to help with our fires, a handful of locals left Tuesday morning to repay the favor.
Utah's first batch of highly trained Red Cross volunteers caught a late morning flight to California Tuesday. "It's a way to serve. It's what I can do," volunteer Hal Wallace explained.
More will be leaving soon. "At this point, we have 13 volunteers and staff leaving Utah," Red Cross spokeswoman Rachel Colledge said.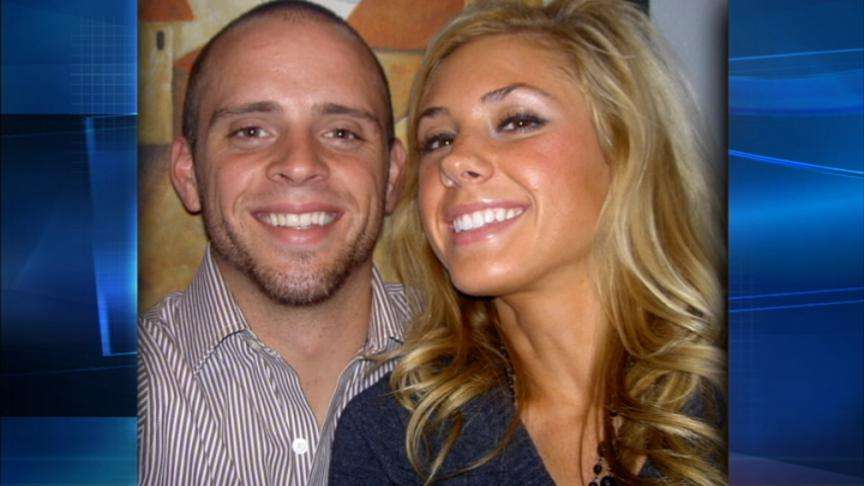 The volunteers will fly into San Diego, helping find food and shelter for a small portion of the more than 300,000 residents who have been told to leave their homes.
Wallace said, "I know there's maybe 300,000 people displaced down there."
An estimated 10,000 evacuees have already fled to Qualcomm Stadium. Meanwhile, the number of homes destroyed by fire keeps climbing. Unsure where to go, a number of homeowners gathered in the parking lot of a grocery store, where people gave out addresses of homes they knew had been destroyed.
Across Southern California fire teams continued to work around the clock, and more planes added support from the air. A converted DC-10 jetliner carried 12,000 gallons of chemical retardant, and it's still not enough.
Firefighter Ron Karlyn said, "There just aren't enough resources up here to fight this fire. We're just trying to jump around and save the houses we can."
Bernie and Connie James lost their Malibu home. They watched it burn on TV. Connie said, "At that moment I was feeling pretty blessed that we were watching it and not being in the middle of it."
At least some, though, received good news. John Sullivan lost his garage, but his house was untouched.
To put the number of evacuees into perspective, double the population of Salt Lake City; it's slightly less than that. But, evacuations will likely go up.
"Oh yeah, we got our cars packed up. We're ready to take off as soon as we hear the word for an evacuation notice in our area," Rhett Andersen said.
Rhett and Amanda Andersen, a couple from Salt Lake City, are living in Oceanside. They haven't been evacuated yet but can't get away from the flames. "We're pretty much surrounded by the fires to the north, east and to the south," Anderson said. "They're pretty much telling us to stay inside, keep our windows and doors closed."
Hundreds of those who have been forced to leave are ending up at LDS meeting houses, and hundreds of members of the faith have taken in evacuees.
Help from the sky is also ongoing. Along with the DC-10 Supertanker, the U.S. Department of Defense has agreed to send six Air Force and Air National Guard planes to help.
If you have loved ones in California and haven't been able to reach them, click the related link. It will take you to the Red Cross "Safe and Well List." It's a message board of sorts and allows you to search for someone who has posted their status on the site.
You can also see a detailed map of where the fires are by clicking on the interactive map under related links.
Alex Cabrero is in Poway, California and will bring live reports throughout the next week from the firefighters and people affected there.
×
Related links
Most recent Utah stories