Estimated read time: 2-3 minutes
This archived news story is available only for your personal, non-commercial use. Information in the story may be outdated or superseded by additional information. Reading or replaying the story in its archived form does not constitute a republication of the story.
Amanda Butterfield Reporting A special group of kids went to Hogle Zoo this morning. For some of the kids, it was the first time they saw elephants and alligators in person. It's was also their first time in America.
This is Eevahn's first time to the zoo. Johnette McBride, of Eevahn's host family, says, "He's six years old; just barely turned six years old."
Eevahn, like the rest of these Ukrainian orphans, doesn't know a lot of English. But you don't need words to tell they're all having fun.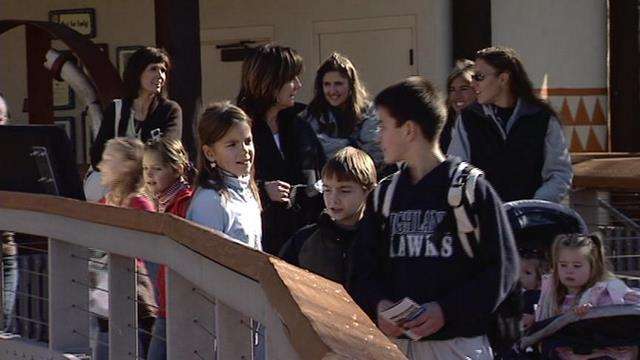 Jennifer Tholen also is hosting a child. She says, "Every day is Disneyland to them. Everything is new, lots of excitement."
The kids are here through Save a Child Foundation. It was founded by Vern Garrett, who has adopted three children from the Ukraine. "There's over 100,000 children in orphanages just in Ukraine, so we got a lot of work to do," says Garrett.
The kids stay with a host family. The purpose is to allow families to meet the children before they decide if they want to take one in. Garrett says, "They're all kids six to 15 years old, largely overlooked for adoption. The majority of people want younger children." McBride says, "You know we're just testing the waters and wanted to be a host family so he can have this great experience." And it is a great experience not just for the kids. Gloria Hansen says, "Every day, we learn a little more about his language, and they learn a little more about ours. So it's been fun."
The kids are here about two weeks. If a family decides to adopt one of them, they could be living here, learning English with their new family in about a year.
According to the founder of Save a Child Foundation about 90 percent of the families who host a child end up adopting.
×
Related links
Most recent Utah stories