Estimated read time: 1-2 minutes
This archived news story is available only for your personal, non-commercial use. Information in the story may be outdated or superseded by additional information. Reading or replaying the story in its archived form does not constitute a republication of the story.
Richard Piatt ReportingBishop John Wester of the Utah Catholic Diocese says he supports school vouchers.
As a leader in the religious community, Bishop Wester is taking the voucher issue very seriously.
He is relative newcomer to this state, but he has spent a lot of time researching vouchers. He says he supports Referendum 1.
As Bishop, he does oversee the private Catholic schools in the state, but he says that's not why he supports vouchers.
He said that the closer he looked at the proposal, the more he thought it made sense to lower-to-middle range income families.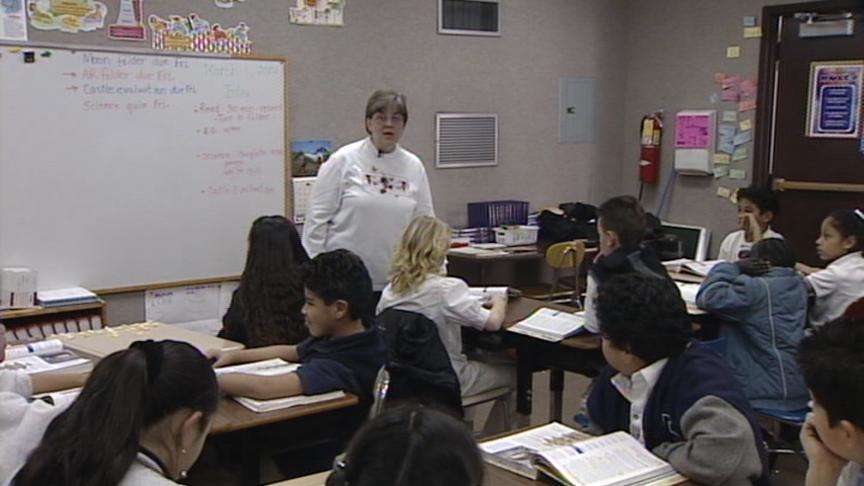 He says if he thought the program would harm public schools, he would never support it. "To me, it's a sense of equity. It makes sense to me. It's a win for public schools, it's a win for private schools, so why not do it," says Wester.
Utahns for Public schools, which opposes vouchers, responds by respectfully disagreeing.
For the most part, the group says that ever dollar going to vouchers is a dollar that could have gone to public education. Lisa Johnson with Utahns for Public School says, "We see the money as money that could be going into public schools, where it could affect the 96 percent of the children who actually attend public schools."
At the heart of this issue are sharp ideological differences about the future of education in Utah. About 160,000 new students will enter the system in the near future. The question is: Should we keep putting money in the public system, or try something else?
×
Related links
Most recent Politics stories