Estimated read time: 1-2 minutes
This archived news story is available only for your personal, non-commercial use. Information in the story may be outdated or superseded by additional information. Reading or replaying the story in its archived form does not constitute a republication of the story.
SALT LAKE CITY (AP) -- A vase that was a gift to Adolf Hitler was turned over to investigators, who are rounding up a collection of Nazi artifacts stolen from a Utah storage unit, authorities said Friday.
The vase, decorated with a swastika, was one of five items that were swiped in a 2005 burglary. Three other items were confiscated this week from an antiques dealer, who had been approached by a man who wanted to sell them.
The items apparently were taken from Hitler's "Eagle's Nest" mountain home in the Bavarian Alps by an American soldier, who brought them home after World War II. The soldier's son found the collection after his father died and put everything in storage.
The vase was recovered Thursday, a few hours after sheriff's detectives unveiled other pieces. Still missing: a bronze bust of Hitler.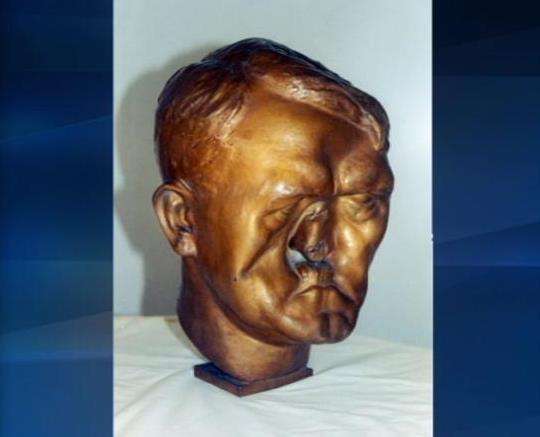 The collection includes a scroll, an ornate parchment and an hardbound history of Henry the Lion, the 12th century duke of Bavaria and Saxony. All are addressed to Hitler and were apparently gifts given to him when he came into power.
It's unclear whether the soldier's son, whose name was not released, will get the items.
Sheriff's Detective Scott VanWagoner said he's trying to determine if they were brought to America legally. He's hoping there's paperwork that confirms they weren't smuggled.
"Let's find out who they really belong to. Do they belong in a museum in Germany? If so, let's return it to them," VanWagoner said.
(Copyright 2007 by The Associated Press. All Rights Reserved.)
×
Related links
Most recent Utah stories