Estimated read time: 2-3 minutes
This archived news story is available only for your personal, non-commercial use. Information in the story may be outdated or superseded by additional information. Reading or replaying the story in its archived form does not constitute a republication of the story.
HILL AIR FORCE BASE — For years, we've shown you the men and women in our military saying goodbye to their family and friends as they deploy to the various war zones. It's a traumatic time for those involved, especially young children who may not understand what's going on, but a program going on at Hill Air Force Base is attempting to address that issue.
Thursday was "Kids Deployment Day" at the base. Every year, the folks at Hill invite school children to experience what service members have to go through when they begin their tour of duty. It's a way to help the kids understand a little better what mom or dad are doing.
"Our military kids, they go through a lot of changes. They frequently move, they deal with their parents deploying," said Community Readiness Consultant Kim Taylor.
Every April, Hill invites hundreds of elementary students from schools throughout the region to get an up close and personal look at all the stuff military men and women need when they deploy. This year, about 800 came.
Senior Airman Pepper Palmer has three children. She hasn't had to leave the country yet, but she's glad to be able to have her kids see what will happen when she does get called to duty.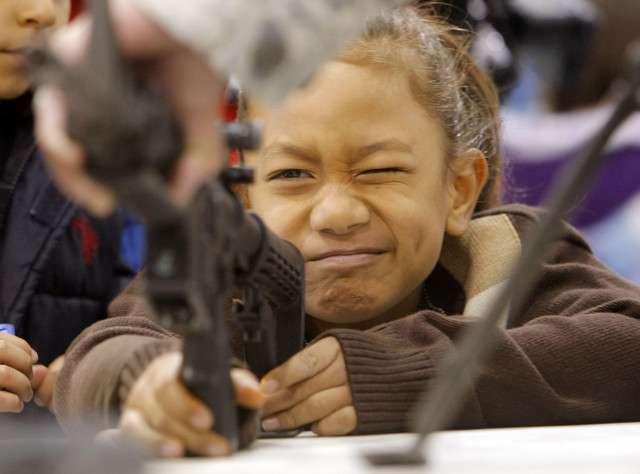 "I think it makes the transition easier for them to actually to know what I'm going through, see the same equipment that I'll be going with," Palmer said. "I think it makes them feel safer when I do get deployed, because they'll know what to expect."
The children get to try on uniforms, put on helmets and gas masks, learn what military K-9's do and handle various weapons.
"I would love to learn about the bombs," said one student. "The robots, the bombs and the guns."
One of the most popular pieces of is a robot used to destroy IEDs and other explosives by remote control.
Many of the students here do indeed come from military families. Some have had at least one of their parents deployed in the past and others may experience the same thing in the future.
"It gives them the opportunity to go through the same steps that I would do if I were deploying today," palmer said.
×
Photos
Most recent Utah stories