Estimated read time: 2-3 minutes
This archived news story is available only for your personal, non-commercial use. Information in the story may be outdated or superseded by additional information. Reading or replaying the story in its archived form does not constitute a republication of the story.
Sandra Yi Reporting Police want to know who stole German artifacts that may have once belonged to Adolf Hitler. They've recovered three items, but two others are still missing.
The items were taken in a burglary. Investigators are still trying to verify if they're real, but they believe they once belonged to Adolf Hitler and came from his home in the German Alps. If authentic, these items are a piece of history.
"In my almost two decades here, I haven't seen anything like this, ever," Salt Lake County Sheriff's Detective Scott VanWagoner said. "As you can see from the items' unique nature and their handcrafted artwork, that there is nothing like them anywhere."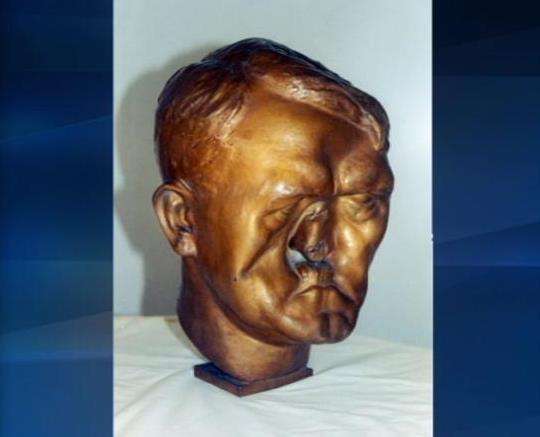 All three documents are addressed to Hitler and dated 1933, the year he became chancellor of Germany. "They're priceless. They're unique. They're one-of-a-kinds. They're handcrafted," VanWagoner said.
One of the items, a colorful book, is believed to tell the history of Henry the Lion; and another item, a scroll inside a cylinder, is a document ceding land to Nazi Germany.
Investigators say a Salt Lake County man had them in a storage shed that was burglarized two years ago. They reportedly belonged to his father, a World War II veteran who served under Patton. "When his father was deceased, they came across these items in his father's collection. They didn't know they existed until his father died," VanWagoner explained.
Yesterday, police got information that someone left the items with a local antiquities dealer in hopes of selling them. "The items are so unique in nature and such a one-of-a-kind, there's no doubt these came from that burglary," VanWagoner said.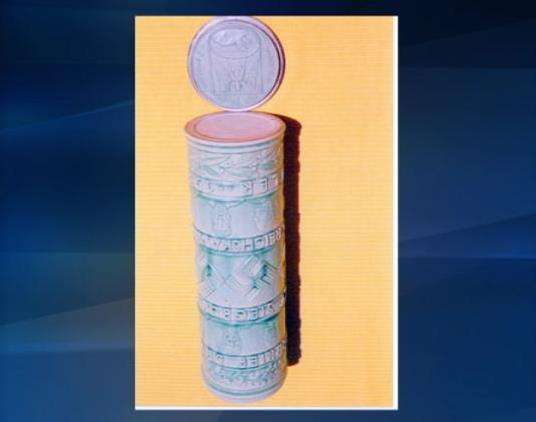 The items still missing include a damaged bust of Hitler and a vase. Tracking down the thieves can be tricky. Investigators believe these items have exchanged hands at least three times. They're also trying to verify the rightful owners.
Until then the artifacts will remain in a climate-controlled room in the Salt Lake County Sheriff's Office.
Investigators say the person who was renting the storage unit documented ownership of the items in 2002. They are trying to verify that and figure out the items were brought into the country legally.
If you have any information about them or the missing pieces, call the Salt Lake County Sheriff's Office at 799-3000.
×
Most recent Utah stories