This archived news story is available only for your personal, non-commercial use. Information in the story may be outdated or superseded by additional information. Reading or replaying the story in its archived form does not constitute a republication of the story.
The Volunteer Income Tax Assistance (VITA) program offers free tax help to people who make $50,000 or less and need assistance in preparing their own tax returns. The program runs with the help of IRS-certified volunteers who provide free basic income tax return preparation at community and neighborhood centers, libraries, schools, shopping malls and other locations.
More than 88,000 people volunteered during the 2011 filing season and prepared more than three million returns nationwide. In Utah this year, there are 73 free tax preparation sites with nearly 750 volunteers.
"The VITA program wouldn't be possible without the help of volunteers from the community," said Greg McDonald of Community Action Partnership of Utah. "Last year, we were able to help 15,792 low-to-moderate income families who needed assistance preparing their tax returns. This year we expect to prepare more than 16,000 returns."
Behind the tax return numbers are many grateful individuals.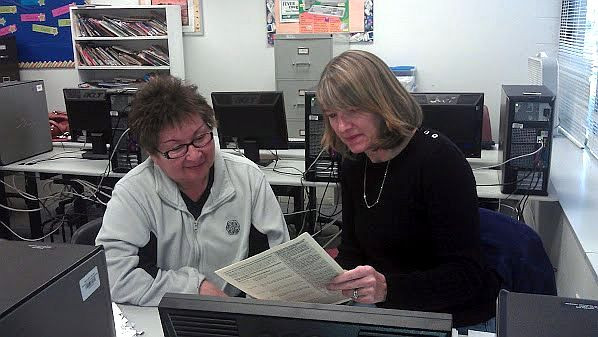 "It's a relief to know there are qualified volunteers that can help you when you are financially struggling," said Margarita Garcia of Taylorsville. "If you are on a fixed income, the cost of having your taxes done can be a scary thing. The service provided has been so helpful and the volunteers are so kind."
"This is the third year I've had my taxes done at a VITA site," said Karen Ramos of West Jordan. "They do a great job and take time to explain how the tax system works. It's been such a positive experience I've thought of becoming a volunteer myself."
Volunteering with VITA also has many advantages.
Wen Yang resides in Sugar House and volunteers at the Redwood Community Center as a tax preparer. "I always had an interest in taxes," said Yang. "I thought it would be a good way to learn more about taxes, interact with people and actually do some tax returns. I am very happy with VITA. I do believe we are providing a valuable service to the community, and I enjoy my time with the people we serve as well as other volunteers. I would definitely recommend this to others."
The other benefit of being a VITA volunteers is the ability to answer all your own tax questions. Training is offered both online and in the classroom.
Free Tax Prep
I've now been a VITA volunteer for five years, and I can honestly say that I love tax season. I not only can now do my own taxes, but I'm the tax authority at parties and dinner gatherings. It's actually more fun than it sounds. I plan to be a VITA volunteer for as long as the IRS requires me to file a tax return.
If you are interested in becoming a VITA volunteer, go to www.utahtaxhelp.org and register as a volunteer. A regional coordinator will contact you with details. Volunteers are needed all over the state.
For those interested in finding a VITA tax site to make an appointment to get their taxes completed, call 211, the Information and Referral Service Hotline.
×
Related Links