Estimated read time: 2-3 minutes
This archived news story is available only for your personal, non-commercial use. Information in the story may be outdated or superseded by additional information. Reading or replaying the story in its archived form does not constitute a republication of the story.
John Hollenhorst Reporting A lightning strike became a long ordeal for a Davis County family, trying desperately to save a loved one. It happened at a hunting camp in the Uinta Mountains.
This is a story about Gary Richter's son and brothers fighting to keep death away and about how hard it is to let a loved one go.
The lightning struck the Richters' tent Saturday. Gary Richter was stretched out on a sleeping bag. "They kicked me out. They wouldn't let me sleep in their tent because of the snoring factor," Gary's brother Orm recalled, chuckling.
Elk hunting is something the Richter boys have done for 40 years. They say, in a family of nine brothers and two sisters, "there's a lot of memories, a lot of traditions that we've made through the years."
Gary's brother Mont agrees. "There was always a great love amongst the brothers, the family," he said.
The lightning bolt hit a metal stovepipe on top of the tent. "The stovepipe turned just a bright, bright red, as you could imagine," Orm said.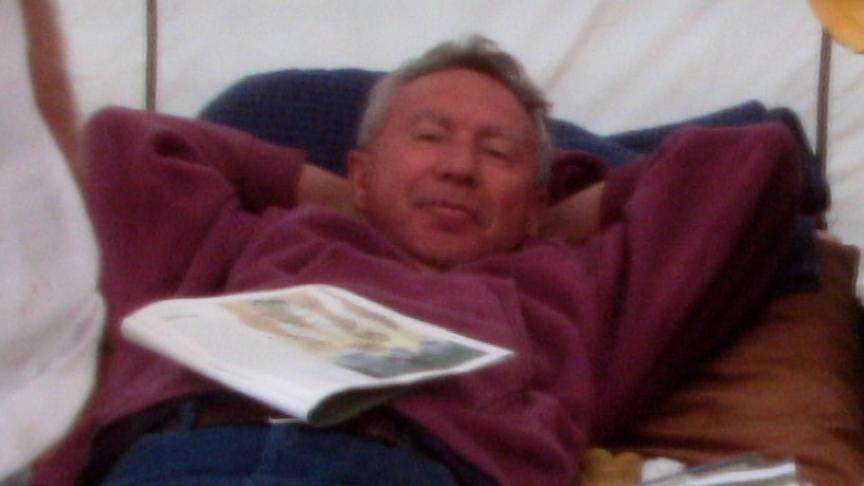 As the blast flowed down to the stove, it blew two of the men across the tent and delivered a fatal blow to Gary where he lay. "The three of us, Eldon and I and his son, the three of us were performing CPR on him for an hour and 40 minutes," Orm said.
They pushed and puffed and counted for 100 agonizing minutes. "The only chance that he had was us to hang in there for him," Eldon, another of Gary's brothers, said.
"And we just thought 'Just anytime he's going to come out and we'll be OK,' but it just didn't happen," Orm said.
Paramedics arrived eventually and relieved the relatives. "We couldn't stop until they actually pulled us off, and we wouldn't have stopped," Eldon said.
They're left now with memories of a much loved older brother. "Just how kind of a person he was and just how much he loved life and his family," Mont said.
"He had a kind, loving heart. He was generous to people that he associated with that he knew, and barely knew," Orm recalled.
The men were assisted by another hunter who was passing by. He called 911 and then joined the CPR effort for the whole hour and forty minutes.
The Richters are grateful to him, but they never caught his name.
×
Most recent Utah stories