Estimated read time: 2-3 minutes
This archived news story is available only for your personal, non-commercial use. Information in the story may be outdated or superseded by additional information. Reading or replaying the story in its archived form does not constitute a republication of the story.
Sarah Dallof ReportingNeighbors are finished talking about the problems surrounding Pioneer Park, now they're doing something about it. They've formed a neighborhood watch group, and they met for the first time tonight with Salt Lake City representatives and the chief of police.
Their efforts are spurred on by the stabbings last week that killed a man and critically injured another before a police officer shot and killed the stabber. The chief is first to admit Pioneer Park has problems, one being a level of comfort for drug dealers. They know they can make an easy sale there, and if they're caught they'll be out soon because of overcrowded jails.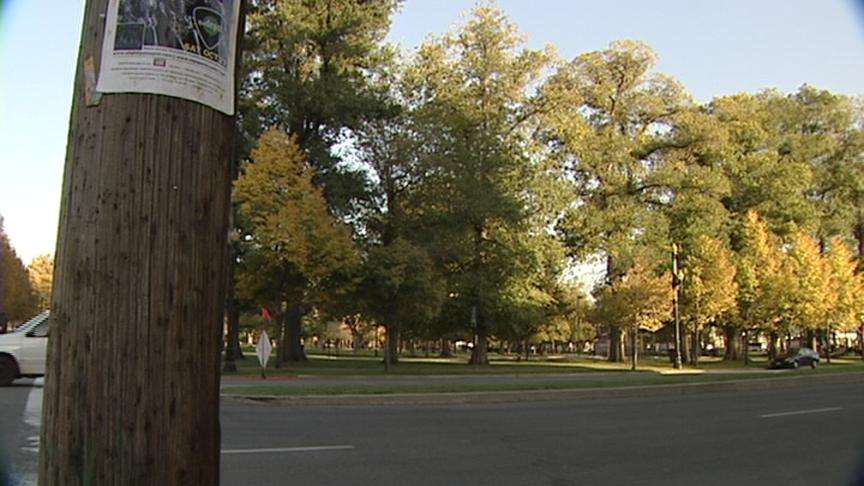 Now the police chief is promising new resources, including a dramatic increase in patrol officers.
Trevor Smith lives near Pioneer Park and says, "It's known for its problems."
Downtown resident Babs De Lay says, "This is the first time this many neighbors have gotten together."
Dozens of downtown home and business owners crowded Cup Of Joe with one goal in mind: reduce the crime rate.
Richard Gordon, owner of Westgate Lofts, says, "Just recently we've heard more about drug activity, criminal activity."
"It seems to be picking up lately, especially with the stabbing and the shooting," Smith said.
Dakota Lofts resident Christian Draayer was killed in that attack; his name came up repeatedly during the meeting. Just a day after the stabbing our cameras caught a man injecting a woman with something as police stood nearby. And today we witnessed a man assault a woman, throwing her against a car.
Police are the first to admit there's a problem.
Salt Lake City Police Chief Chris Burbank says, "You look at the number of arrests we've made down here; it is three times what we made last year."
They're helping neighbors get a handle on things, assisting them in putting together the watch. It's something they'll do in any area. Chief Burbank pledges the number of bike officers in the area will soon double due to some department shuffling.
"There is no neighborhood in Salt Lake City that we've given up on," Chief Burbank said.
They're words many have been waiting to hear, and neighbors are pledging to do their part.
De Lay says, "They want to make a change. They want to make a difference, and they want to help."
To show their increased presence there police officers will visit with anyone who reports a problem in the area unless they specifically say they don't want to be contacted. In the past if officers came out and didn't see a problem, they often just left. Chief Burbank feels this may have given citizens the impression their calls weren't being answered.
×
Related links
Most recent Utah stories