This archived news story is available only for your personal, non-commercial use. Information in the story may be outdated or superseded by additional information. Reading or replaying the story in its archived form does not constitute a republication of the story.
SALT LAKE CITY — Supporters of Tim DeChristopher rallied in front of the federal courthouse in downtown Salt Lake City, celebrating the environmental activist's return on Thursday to standard minimum security quarters at the federal prison where he is housed.
"Isolated confinement is tortuous for any human being," said Peaceful Uprising co-founder Ashley Anderson. "It's designed that way."
DeChristopher, serving a two-year sentence at Herlong Federal Prison in California on a pair of third-degree felonies, was abruptly and quietly moved to an isolated cell on March 9 after he sent an email containing an alleged threat, his attorney Pat Shea said.
Shea said the move happened after the prison warden said he was contacted by an unnamed member of Congress, prompting an investigation.
---
Isolated confinement is tortuous for any human being. It's designed that way.
–Ashley Anderson
---
"I have my suspicions about who it is," Shea said after the rally, "but now is not the time to make accusations."
Shea said DeChristopher was simply threatening to return a donation a contributor made to his defense fund if a rumor about the company's business practices was confirmed.
"You don't lose your First Amendment rights because you are a felon," Shea said, adding he fears the prison may yank an upcoming five-day furlough DeChristopher can take as result of the alleged threat.
DeChristopher is eight months into his prison term on convictions stemming from a botched BLM auction in December of 2008 in which he deliberately bid on and won more than a dozen of oil and gas lease parcels. The activist registered as a bidder out of protest, driving up the prices for the leases and to keep the land out of the hands of oil and gas companies because of his strong views on climate change.
Since then, the young economics major from the University of Utah has attracted a groundswell of followers, attracting the support of other activists like movie actress Daryl Hannah, who attended his trial last year.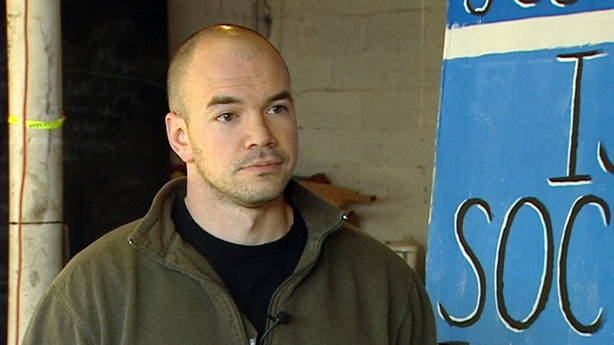 Anderson said the prosecution of DeChristopher and his subsequent move to isolation in federal prison is all about quieting the voice of the activist, a punishment for his harsh criticism of the government.
"It's been the nature of his punishment all along, clearly because of the message he has," Anderson said.
During his federal prison stay, DeChristopher has managed to keep active in the environmental movement by emailing commentaries and blogging criticism about corporate America.
"It's no surprise some unnamed character high up in the government found another excuse to further punish him behind bars," Anderson said.
DeChristopher's minister, the Rev. Tom Goldsmith of the First Unitarian Church in Salt Lake City, said once word got out about DeChristopher being placed in isolation, supporters began to flood the federal Bureau of Prisons and Congress with phone calls.
"They were calling and demanding where is Tim DeChristopher?" he said. "What they were really saying is where is justice?"
Goldsmith spoke to the crowd of supporters at the rally, reminding them DeChristopher went to jail so "all children have a future."
Supporters, who included members of the group DeChristopher and Anderson formed, Peaceful Uprising, sang a variety of protest songs and held signs that included the phrase, "Injustice for one is injustice for all."
---
They were calling and demanding where is Tim DeChristopher? What they were really saying is where is justice?
–Rev. Tom Goldsmith
---
Member Henia Belalia said the group is "extremely grateful" DeChristopher was returned to regular prison housing, but she warned they would not stay silent over the issue.
"We demand some answers," she said. "This isn't over. Tim is one of thousands of political prisoners being held in this country and in this world."
Shea said he's been unable to get any clear answers or explanations from federal prison authorities about DeChristopher's abrupt move into isolated confinement and his sudden return to regular housing.
He has visited with DeChristopher three times since his incarceration, including Sunday  when he was in isolated confinement.
"It is not a place for the light-hearted."
Shea will be in Denver on May 10 arguing an appeal of DeChristopher's federal convictions before the 10th Circuit Court of Appeals.
Asked if he thought if the convictions would be overturned, Shea said he's been an attorney long enough that he doesn't make predictions.
Still, he added, "I feel comfortable with the merits of the case."
Email:aodonoghue@ksl.com
×
Photos
Related Stories