Estimated read time: 2-3 minutes
This archived news story is available only for your personal, non-commercial use. Information in the story may be outdated or superseded by additional information. Reading or replaying the story in its archived form does not constitute a republication of the story.
Amanda Butterfield Reporting The state is issuing corrected numbers about the student drop-out rate that are sure to make parents, teachers and students feel a lot better.
The percentages the Utah State Office of Education gave us last week were stunning. In one school district they showed 49 percent of students dropped out in 2006. Today, the office admitted those calculations were incorrect.
Here's a look at corrected numbers: In Davis County the student dropout rate is 1.7 percent. In the Granite School District it's 2.2 percent. Jordan School District has a dropout rate of 4.7 percent, and Ogden School District's rate is 13.5 percent. In the Salt Lake School District, 4.9 percent of students drop out.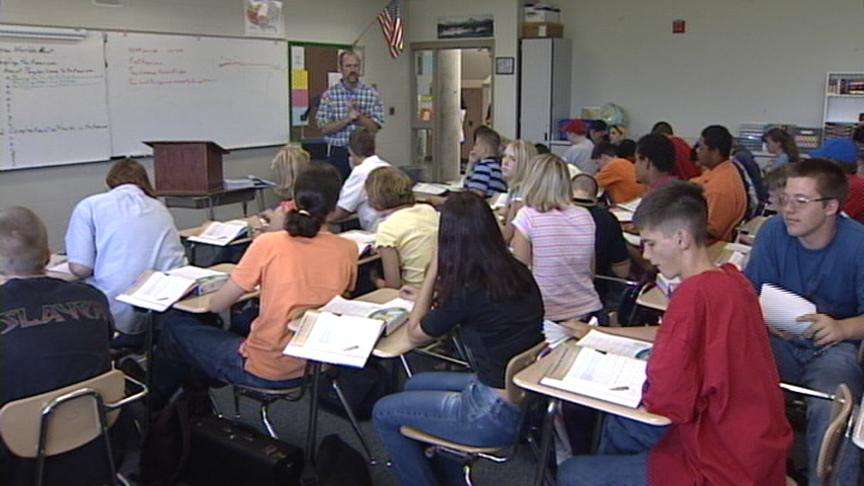 These percentages are approximate, but much more accurate than the original numbers. Those numbers showed Davis at a 10 percent dropout rate, Granite at 13 percent, Jordan and 23 percent, Ogden at 49 percent and Salt Lake at 31 percent. These numbers were among the highest in the nation.
"Those are overstated numbers which are incorrect," Mark Peterson of the Utah Office of Education said today.
It was the Jordan School District that noticed their dropout rate was wrong. "[I was] a little shocked and mostly alarmed," Jordan School District spokesperson Melinda Colton said. "When it comes to our dropout rate and graduation, we have an excellent record."
So, KSL News went to the Utah State Office of Education and got to the root of the problem. "It's just the way it was calculated out of the annual report, [it] was a mathematical problem," Peterson said.
The numbers come from the Superintendent's Annual Report, and once they were calculated right you can see why Utah is one of the top ten states when it comes to graduation. "Utah does very well, actually," Peterson said.
And that's something Colton is very proud of. "According to Education Week magazine, Jordan District is among the top 100 largest districts in the nation. We have the number one graduation rate," she said.
If you want to find out more about the graduation rate of your high school or your student's high school, click the related link.
×
Related links
Most recent Utah stories