Estimated read time: 2-3 minutes
This archived news story is available only for your personal, non-commercial use. Information in the story may be outdated or superseded by additional information. Reading or replaying the story in its archived form does not constitute a republication of the story.
Keith McCord Reporting Millions of people drink bottled water. Statistics show nearly 75 percent of Americans buy water in a bottle regularly. But there's a movement gathering steam to encourage us to forgo the bottle and drink from the tap instead.
There's a new campaign launched in Salt Lake City today. There's a North American campaign called "Think Outside the Bottle." A number of cities in the U.S. and Canada are taking the pledge to encourage the use of only tap water in homes and businesses.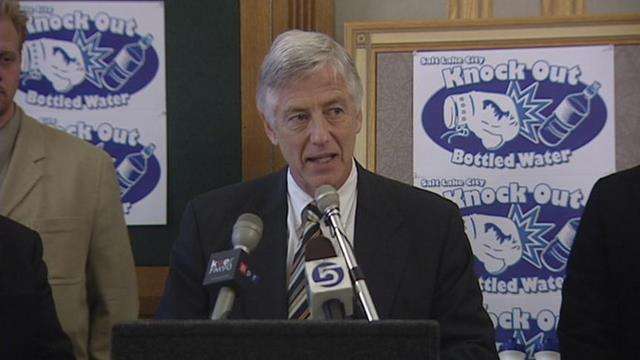 Today, Salt Lake Mayor Rocky Anderson announced the local version of the campaign called: "Knock Out Bottled Water." Anderson says, "The purchase and sale of bottled water is economically and environmentally absurd!"
Whether you agree with the mayor or not, the fact is there's a movement underway to get us to drink from the tap. And Salt Lake City's new "Knock Out Bottled Water" campaign not only asks consumers to avoid buying water in a bottle, but it wants businesses to take the pledge too.
Today, 15 restaurants, including the Gastronomy group, said from now on, they will only pour from the tap. Tom Guinney, director of operations for Gastronomy Inc., says, "So I strongly encourage the hospitality industry in the state of Utah to move forward. Your customers will be greatly appreciative; and from a business standpoint, you're going to see positive results."
The bottled water industry has been under scrutiny recently with news that some companies are selling bottled water that came from city water sources to begin with.
There are environmental concerns too; that too many of the plastic bottles end up in the landfills rather than being recycled.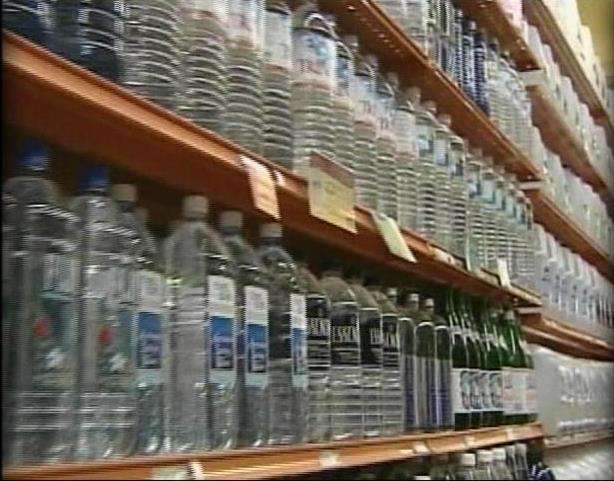 The environmental issue is what particularly drives Mayor Anderson in this campaign. Anderson says, "It is a reckless waste of public resources, and when we purchase it in our homes and businesses, it's a waste of resources there as well, and it all spells environmentally disastrous practices."
As far as municipal water goes, the mayor has a unique "card" he can play in this campaign. Last summer, you might recall, there was a nationwide tap water taste test on NBC's "Today Show." Salt Lake City was judged the best tasting in the nation. And yes, the mayor mentioned that fact during the news conference today!
The bottled water companies say that consumers want options to soft drinks and juices, and water is one of those options.
One local company representative told Eyewitness News that the bottled water industry is aware of the environmental concerns and is taking steps. One thing they are doing is using less plastic to make the water bottle.
Arguments on both sides will no doubt continue.
×
Related links
Most recent Utah stories