Estimated read time: 2-3 minutes
This archived news story is available only for your personal, non-commercial use. Information in the story may be outdated or superseded by additional information. Reading or replaying the story in its archived form does not constitute a republication of the story.
Sarah Dallof ReportingResidents at Country Lake Apartments are trying to get their lives together after a massive fire destroyed their homes. At least one woman believes it could have been prevented.
Charmaine Harmon lived in a third-floor apartment with her uncle; he's actually the person who called Questar Gas. He says he contacted the complex's maintenance crew to fix the leak on several occasions, but nothing was done.
As fire investigators and Questar workers dug to expose the natural gas pipe, former residents of the building stood and watched. They have nowhere else to go.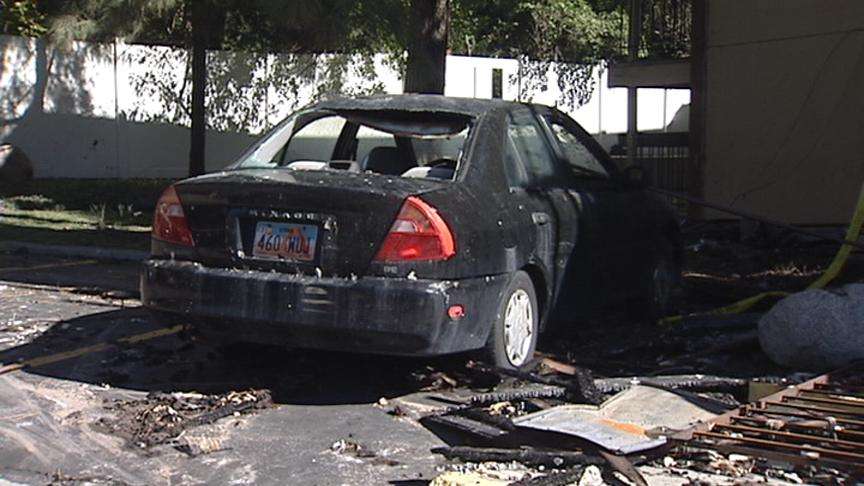 College student Alison Cloward lost her apartment and her car. She says, "It's wet. The windows were smashed, and there's fire damage. They told me the engine is gone. I just felt so helpless."
Adam Deporto and Tony Law also lost everything. Today they're in shock. "Basically, what I'm wearing is what I have," said Deporto. "There's not even words; I'm looking at a piece of rubble I used to call home and it's gone now."
"Even coming back, I can remember all the sounds. Everyone screaming and crying," said Law. But they say they're going to rebuild their lives in another apartment in the same complex. Deporto says it's a nice place to live.
Charmaine Harmon likely will not come back to the complex. As she watched her home burn last night, she told us she'd smelled natural gas so strong it made her nauseous. She says Country Lake's maintenance crew didn't fix it. "It's been weeks, and we've been trying to get them to do something about it," she said. "We've had exposed gas lines and everything since we moved in. We've been having problems with maintenance, and I feel it's complete negligence. "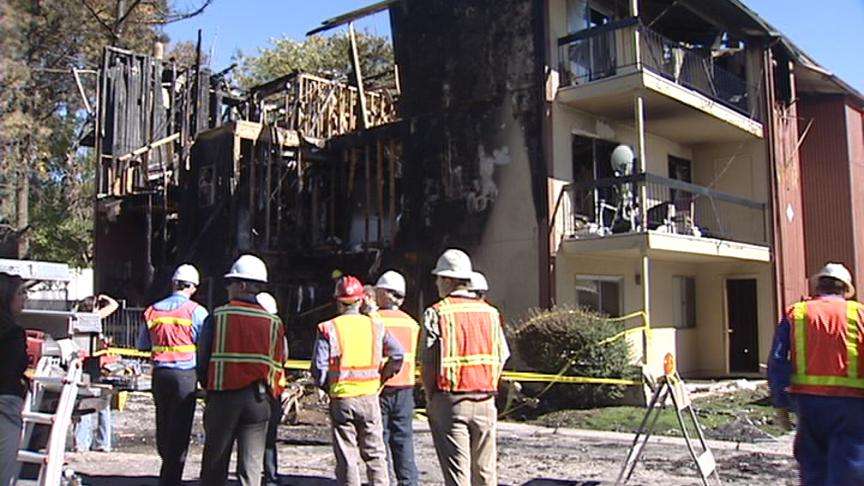 Country Lake Apartments are owned by Alliance Residential Company, a national property management group.
A spokeswoman from Colorado arrived today but refused to give us her name. We have since identified her as Kelli Billman, a vice president of operations for the company.
She tells us her number-one concern is for the residents, but she refused to comment on Harmon's allegations. Upon further questioning, she threatened to have us removed from the property.
Fire investigators believe they'll have an official report next Wednesday. Ironically, October is Fire Prevention Month.
It's a good reminder tonight for why you should have an escape plan, as well as backup documents well before something like this happens.
×
Most recent Utah stories