Estimated read time: 2-3 minutes
This archived news story is available only for your personal, non-commercial use. Information in the story may be outdated or superseded by additional information. Reading or replaying the story in its archived form does not constitute a republication of the story.
John Hollenhorst ReportingA Midvale company claims to have found what most people only dream about: sunken treasure at the bottom of the ocean!
It's boasting only modest success so far: a few hundred old coins. But it claims the sunken ship could cough up far more riches from the 1700s.
Hidden treasure is a realm in which potential investors should be very wary. Hoaxes abound, and even honest discoveries often turn out to be far less valuable than hoped.
Nevertheless, a Utah company's stock shot through the roof last Thursday when it quietly announced its discovery.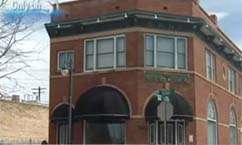 The company based in Midvale went public a couple of years ago, sweetening up investors with a celebrity pitchman.
A promotional video for Deep Blue Marine, Inc., says, "Hi', I'm Jim Brolin. You know I've had a lot of great adventures in my life. But the treasure hunters I'm about to introduce you to are going on an adventure we all wish we were part of."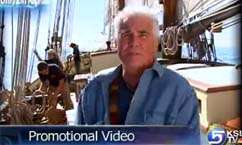 The Utah diving and salvage experts from Deep Blue Marine originally went diving along the southeast coast of the U.S. They said they were looking for a Spanish treasure ship that went down in 1750.
Wilf Blum, C.E.O. of Deep Blue Marine, said, "We never found that one. But we never gave up. We kept looking and looking and looking."
Blum says they later got approval from a foreign country to salvage a known, documented historic ship. It's not a treasure ship but it's a big, old one, in a location they're under contract not to identify.
It's "somewhere in the Atlantic Ocean," Blum says.
They say they're not allowed yet to release pictures. But the ship has been buried in sand under about 25 feet of water since the 1700s.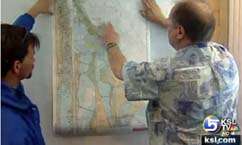 "Last week we started pulling up coins off of that boat, and we pulled up a lot of artifacts. It's been very lucrative. The contract we have with the government of that country doesn't allow us to publicize the country or the name of the wreck at this point in time," Blum said.
He says the ship and its location have been well documented for many years, but until now no one had the right to salvage it.
"I absolutely know the name of the ship. I know the date it sank. I know what's on it. And we've just barely scratched the surface," he said.
Last Thursday, the company stock shot up 315 percent, more than tripling in value.
"We've spent $1.9 million in the last two years ... but we've pulled more than that out of the water in the last week," Blum said.
Blum says the contract calls for a 50-50 split with the foreign government. He says he's happy about the stock price shooting up. But even Blum says you should never invest money you can't afford to lose.
×
Most recent Utah stories