Estimated read time: 2-3 minutes
This archived news story is available only for your personal, non-commercial use. Information in the story may be outdated or superseded by additional information. Reading or replaying the story in its archived form does not constitute a republication of the story.
Ed Yeates Reporting Pending FDA approval, new-generation pain pills will have an unexpected surprise for those trying to misuse the medications. In fact, a Utah-based research lab has been testing some of the new chemistry in clinical trials.
Prescription pain killers in the right hands do a lot of good, especially in treating things like severe cancer pain. But in the wrong hands they can be very dangerous.
"Oxycontin is a drug you can crush, and you can get all of the Oxycontin, the active opioid, out. And you can inject it, and snort it and chew it, and you can get all of it immediately," explained Dr. Lynn Webster of Lifetree Clinical Research.
That may end with the formulation of new-generation prescription drugs.
While manufacturers can't really block addiction, they can make it difficult for those who break or crush the pills to get at that instant reward. "The incentive won't be there because what they often get is nothing, or maybe they'll even get an adverse response and feel ill or slightly ill," Webster said.
The reaction occurs only if the medication is altered, not when it's taken as prescribed. "[We're] adding an antagonist, meaning something that reverses the opioid's effect. If that formulation or capsule is crushed or altered, then all of the reversible medicine becomes active," Webster explained.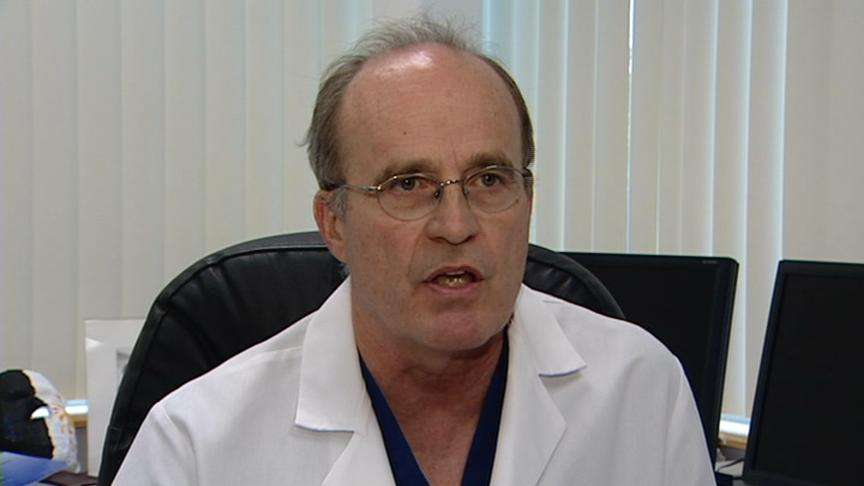 Some products are now in clinical trial. In one of them, the Oxycontin is embedded within a glue-like matrix that makes it very difficult to extract if the pill is altered. "We've put it through studies where we've frozen it, fractured it, put it in a coffee grinder and then put alcohol or water with it, and it's almost impossible to separate it," Webster said.
Webster says the narcotic pain killer is encased in some beads, the antagonist medication in other beads. If the pill is crushed or altered for a quick fix, the damaged antagonist beads reverse the effect.
The first of these new-generation pain killers may be available for consumers next year.
×
Most recent Utah stories