Estimated read time: 2-3 minutes
This archived news story is available only for your personal, non-commercial use. Information in the story may be outdated or superseded by additional information. Reading or replaying the story in its archived form does not constitute a republication of the story.
Jed Boal Reporting Contaminated water wiped out the Bonneville cutthroat trout in a Salt Lake County creek this summer. Aquatic biologists today gave the native fish a fighting chance to thrive again.
Thousands of Bonneville cutthroat are back in the flow of Parley's Creek.
Trout Unlimited member Steve Summers will catch and release twice a year just to track the trout. "Nice little fish, seven or eight inches long, pretty much a hog for this stream because it's a small stream. Mostly I enjoy putting on my glasses and looking at them," Summers said.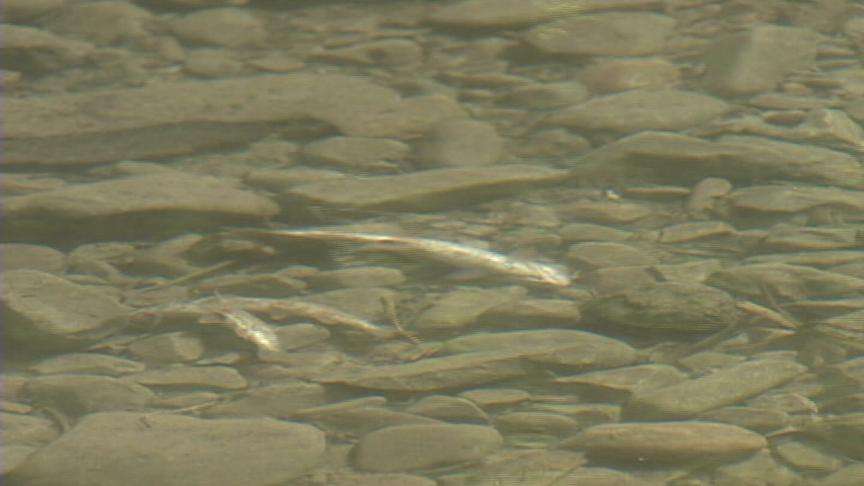 In June, toxic chemicals killed off 400 of these fish. They littered the banks of the creek from the mouth of Parley's Canyon to Sugar House Park.
"We want to see the native Bonneville cutthroat back in Parley's Creek where they have been for quite some time," explained Mike Slater, aquatic biologist for the Division of Wildlife Resources.
The Bonneville cutthroat, or Oncorhynchus Clarkii Utah, is Utah's state fish.
Aquatic biologists spawned these two-inch minnows from eggs extracted from cutthroat farther upstream, near Mountain Dell Reservoir. "[We] take those eggs to the hatchery system, rear them for two or three months, then we'll put them back into, not only this stream, but multiple lakes along the Wasatch Front," Satler said.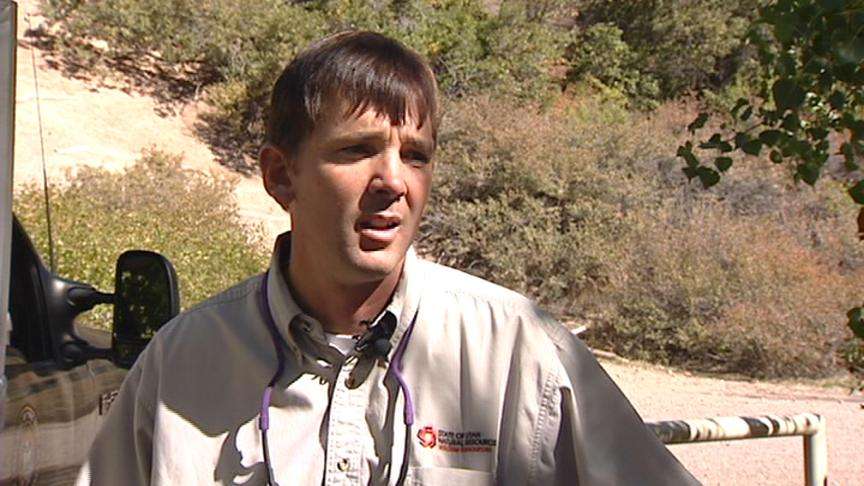 As for the cause of the fish kill, the DWR found toxic levels of ammonium and nitrate in the water, which would typically indicate some sort of fertilizer, but they were not able to pinpoint the source.
"That brought a lot of people's awareness up front. There are fish in here. The fish are gone. What can we do to get the fish back?" Summers said.
You won't see many people fish this stream, but Satler says the new fish are worth the effort. "To prevent them from being listed as an endangered species; we would like to see a healthy population in as many locations as we can," he said.
Slater hopes these little cutthroats will flourish, as far away as Sugar House Park.
×
Most recent Utah stories