Estimated read time: 1-2 minutes
This archived news story is available only for your personal, non-commercial use. Information in the story may be outdated or superseded by additional information. Reading or replaying the story in its archived form does not constitute a republication of the story.
Courtney Orton ReportingA chlorine leak sends hazmat crews to a Pleasant Grove neighborhood.
People in the neighborhood called for help last night when they thought they smelled bleach. Crews traced the smell to a chlorination system in a well, but they are still trying to determine what part of that system failed.
The leak didn't cause any injuries, but people in the area of 1000 East and 200 South did have to stay inside for a few hours.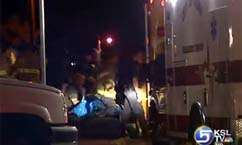 Pleasant Grove firefighters and Orem Hazmat teams responded to the scene. Once they checked out the well, they determined a bottle of chlorine that had been replaced earlier in the morning had leaked. They realized about half of the bottle was gone, and they say only about a third should have been gone.
Utah County Public Works crews have shut down part of the well so they can figure out exactly what caused the leak.
Firefighters say the situation could have been a lot worse.
Batallion Chief Steven Brande, of the Pleasant Grove Fire Department, said, "We always like it when it turns out good, and this was a good situation because very little had escaped and there were no injuries as a result of it. So we're pretty appreciative of the way it turned out."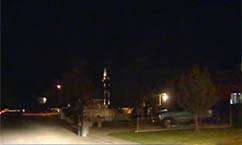 No residents were evacuated. People in the area were just asked to stay inside their homes for a few hours. That's because the chlorine could be smelled only outside.
The affected water purification system is partially shut down this morning. However, Pleasant Grove residents should not notice a difference in their water service.
×
Most recent Utah stories