Estimated read time: 2-3 minutes
This archived news story is available only for your personal, non-commercial use. Information in the story may be outdated or superseded by additional information. Reading or replaying the story in its archived form does not constitute a republication of the story.
OGDEN — An Ogden man accused of shooting six police officers — killing one — was released from the hospital Monday after 26 days.
Matthew David Stewart, 37, was booked into the Weber County Jail about 3 p.m. on charges of aggravated murder, a capital offense; seven counts of attempted aggravated murder, a first-degree felony; and production of a controlled substance in a drug-free zone, a second-degree felony.
Prosecutors have said they intend to seek the death penalty against him.
Stewart, a former member of the U.S. Army for four years, is charged with getting into a gunfight with members of the Weber-Morgan Narcotics Strike Force after the task force showed up at his home to serve a warrant on Jan. 4.
In the gunfight, Stewart also fired on other officers who arrived as backup after emergency calls went over police radios, according to prosecutors.
Ogden police officer Jared Francom, a seven-year veteran of the department and father of two, died of injuries he suffered during the shootout, and three other Ogden officers were critically wounded: Shawn Grogan, Michael Rounkles and Kasey Burrell.
Burrell was just released from McKay-Dee Hospital Center on Sunday.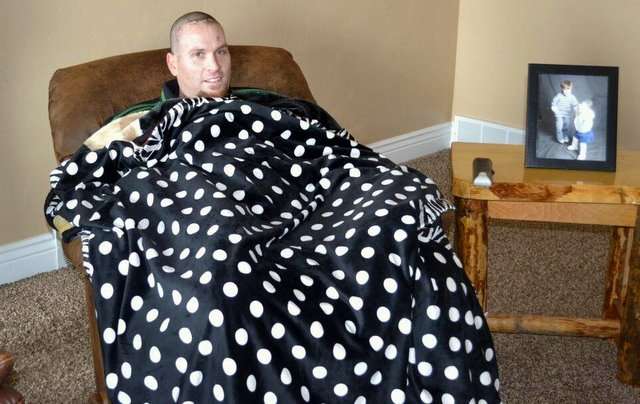 Two other strike force agents, Weber County Sheriff's Sgt. Nate Hutchinson and Roy police officer Jason VanderWarf, were also shot and hospitalized for their injuries.
Police say the multi-jurisdictional task force was acting on information that Stewart had a marijuana grow operation at his home at 3268 Jackson Ave. That information led to the issuance of a knock-and-announce warrant in which officers knock at the door, give the occupants a short time to answer and then enter with force.
Upon entry, strike force members came under fire and Stewart escaped outside to a shed on his property.
When other officers arrived to help wounded colleagues, they were fired upon as well, according to the Weber County Attorney's Office.
Even though many Weber County Jail employees knew Francom, sheriff's deputies still decided to book Stewart into the Ogden jail, where he is being held without bail.
"If a determination is made later to move him, we'll deal with that when that situation comes up or if that determination is made," said Weber County Sheriff's Lt. Mark Lowther.
Stewart is being housed in a unit of the jail "conducive to his medical condition," Lowther said, declining to elaborate.
Email:aodonoghue@ksl.com
×
Photos
Related stories
Most recent Utah stories