This archived news story is available only for your personal, non-commercial use. Information in the story may be outdated or superseded by additional information. Reading or replaying the story in its archived form does not constitute a republication of the story.
PARK CITY -- Skippy Jessop may not be well known, but he is gaining fame with those who are. Jessop, also referred to as "Sundance Skippy" is preparing for this year's annual Sundance Film Festival where he makes celebrities his biggest fan.
Jessop is a UVU graduate from Orem. He grew up dreaming of one day becoming an "entertainment reporter." To help him in his goal, he recently graduated in the no-longer existent UVU broadcast journalism program, and he now plans to get a job as a radio host.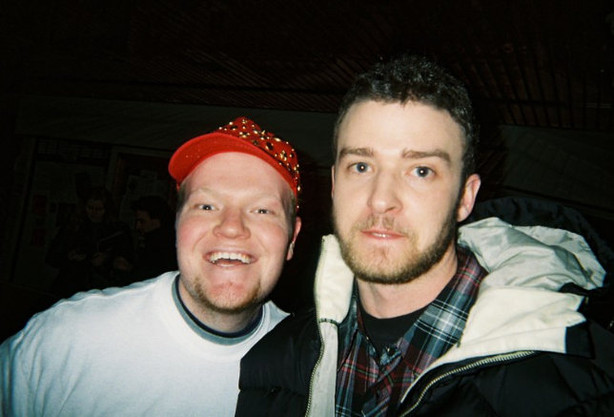 Jessop started gaining experience at age 14 when he did a radio show as a class assignment for Fisher & Todd. And at 24-years-old, he was on a reality TV show, FM Nation, for a short time. But his greatest resume boost has come from his obsession of the Sundance Film Festival where he goes to make connections with the celebrities that hail there.
The Sundance obsession began when Jessop was asked to help as a volunteer at the festival. Jessop was assigned to drive Ben Affleck and Jennifer Lopez around, and from that moment he found a new passion.
"I just realized, 'holy cow!' There are celebrities everywhere!" said Jessop. "I wanted to take pictures with them, but I couldn't because I was working. So from then on I decided that I would take as many pictures as I could. It is all about who you know, not what you know."
So Jessop began networking with the stars that came to Sundance. He has always followed actors and actresses, beginning with watching them on TV three to four hours a day from the time he was 15-years-old. He just didn't realize that he could actually meet them, and that they would remember him.
"I have actually become friends with some of these celebrities in real life," said Jessop. "I got an instant message from Joey Patone (former NSYNC member) wishing me a happy birthday. And I am friends with the band, Smashmouth, and they give me backstage passes every time they do a show here."
The Film Festival has given him that opportunity, and for the past eight years, Jessop has done whatever it takes to get to Sundance. "I will drop school, work, whatever is going on when Sundance comes around. I spend two hours a day doing research on Sundance from the time the movie guide comes out, and I get ready."
Jessop makes sure that he leaves an impression on the celebrities that he meets by giving them "gift baskets." In past years, Jessop has given oven mitts and T-shirts with logos like "Celebs love me." This year, the gift basket will contains a rape whistle, Skippy stickers and buttons, and a Justin Bieber valentine.
Jessop gets a thrill out of the connections that he has made from his experiences at Sundance and mostly the stories that he can tell. "I asked Britney Spears on a date when I was 22 and she was 18," said Jessop. "This year if I don't see at least 100 celebrities, I will be disappointed. Even people that are bad at meeting celebrities can meet at least four or five when they go."
---
A stalker is someone that goes to the celebrities' home. I don't go to their house. I go to places that they will be.
–- Sundance Skippy
---
Jessop sometimes gets a bad rep for his celebrity fixation, and a few locals have referred to him as a stalker. To that, Jessop said, "Yes I get the term, but I'm not fond of it. A stalker is someone that goes to the celebrities' home. I don't go to their house. I go to places that they will be."
Nonetheless, Jessop's picture taking and connection making may be paying off. He met Jeremy Piven at the Film Festival last year, and was offered a scholarship to an acting school in Chicago. Jessop jumped at the opportunity and moved to Chicago in September, but couldn't get a job and ran out of money after a few months.
Since his return to Utah, Jessop has been gearing up for this year's Sundance Film Festival where he plans to add to his pictures of celebrities on his website. "It is kind of like a visual resume," said Jessop. "And I will continue to go to Sundance either until I get a job or until it's not fun anymore."
×
Related Links