Estimated read time: 1-2 minutes
This archived news story is available only for your personal, non-commercial use. Information in the story may be outdated or superseded by additional information. Reading or replaying the story in its archived form does not constitute a republication of the story.
Amanda Butterfield Reporting In November Salt Lake City voters will be asked to approve nearly $200 million for new public safety buildings. Tonight the chief of police explained why so much money is needed.
The current Public Safety building is old. If Proposition 1 is approved by voters, Salt Lake police and fire would get a new precinct on the east side, a new fire training facility in Glendale and would move out of that old building.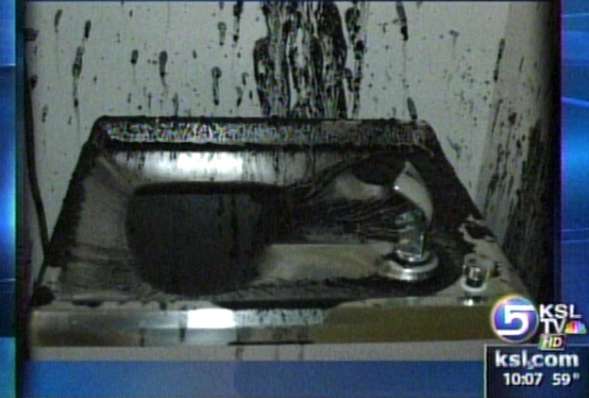 The New Public Safety complex would be downtown and would include a public safety building, parking structure and emergency operation center.
The current public safety building is about 50 years old. We were there this spring when a drinking fountain had just spewed sludge due to plumbing problems. There's little parking and a lack of space, so detectives and evidence are crammed wherever there's room.
Melody Gray with the Salt Lake City Police Department, says, "Currently police evidence is spread throughout the city because we have completely run out of space to store our evidence."
Chief Chris Burbank admits the proposal for a $192 million general obligation bond to cover the cost is a lot of money, but he says it's cost effective by including police and fire in the buildings. "It makes very good sense to co-locate police and fire. We work really good together."
Folks tonight were torn on the issue, but if by November enough voters approve it, construction will begin in 2009 and be finished by 2011.
As for where the new public safety building would be built, they're in negotiations for five acres downtown but won't give the location yet.
×
Most recent Utah stories