Estimated read time: 3-4 minutes
This archived news story is available only for your personal, non-commercial use. Information in the story may be outdated or superseded by additional information. Reading or replaying the story in its archived form does not constitute a republication of the story.
Alex Cabrero ReportingDetails about what three East High School football players are accused of doing to some other students are out now, and it doesn't look good. The students have been kicked off the school's sophomore team and their legal troubles are just beginning.
What those three students are accused of is so vulgar it makes the court documents read like an adult magazine. They're charged with forcible sodomy, a first-degree felony, something no 10th-grader should ever have attached to his name.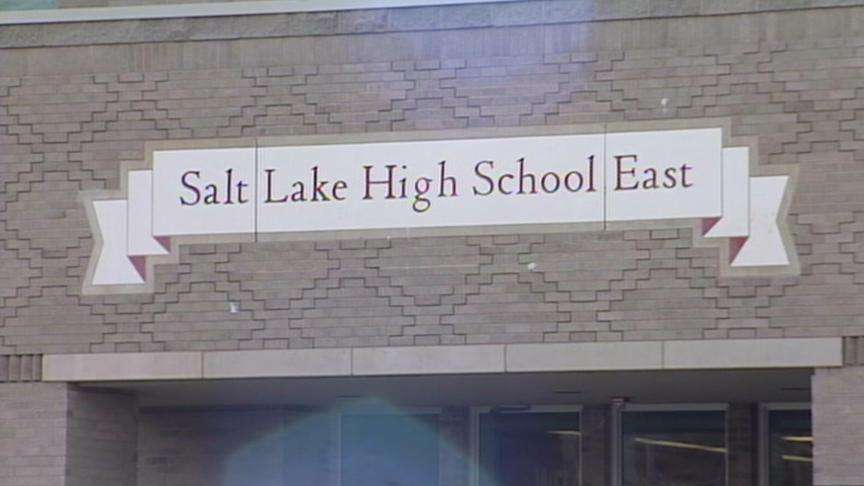 According to court documents, there were three separate incidents that occurred in the school's locker room after football practice. A total of three students were victimized. Two suspects would hold down the victim, while another attempted to sodomize and sexually assault him.
During a game it's OK if three players team up to tackle another player, but in the locker room it's just plain wrong.
East High freshman Danielle Maxfield said, "These three players decided they wanted to do something, and they just took it too far."
The police and the courts are now involved.
Salt Lake City School District spokesman Jason Olsen said, "That student came forward and told the coaches, the coaches told the administrators at the school, and they immediately contacted the police."
The case centers around what three East High School sophomore players did to other students and teammates in what appears to be some type of hazing ritual. The state is calling it forcible sodomy, a serious enough charge that Maxfield says everyone in school is talking about.
"They're trying to keep it quiet and not have people talk about it, but students, everyone knows about it now," she said.
One of East High's coaches said this team is coming together very well and has already put this incident behind them.
William McClelland, a parent, said, "More than anything else, I think they're having fun and a good time, which is what sports is supposed to be."
If there are any positives from this case, it's the lessons the rest of the team has learned: that sometimes a prank can go too far, and sometimes it's not very funny.
"I think they learned to trust each other, and they need to be kind to each other and not do these kinds of things," Maxfield said.
McClelland said, "From what I've heard, that there's been steps taken that it won't happen again."
One of the victims still plays on the football team and was worried about coming forward and about what his teammates would think. But those who know him say the team supports him 100 percent and told him that with something like this, he had to come forward.
There has been a tradition at East High of hazing involving shaving heads and of criminal charges for doing that, but students we talked to say these allegations go far beyond that.
"I think it's OK for the shaving and stuff, but once it gets to what happened in the locker room, that's kind of going over the line, and that's when it gets too serious," said one student.
No one at the school district will comment on the status of the three students accused in this and whether they are still enrolled in school.
The three will answer to these charges in juvenile court.
×
Most recent Utah stories