Estimated read time: 2-3 minutes
This archived news story is available only for your personal, non-commercial use. Information in the story may be outdated or superseded by additional information. Reading or replaying the story in its archived form does not constitute a republication of the story.
Gene Kennedy and Andrew Adams Reporting One day after Warren Jeffs' conviction, the state is charging the victim's ex-husband with rape.
The Jeffs trial established that the 19-year-old man had sex with his 14-year-old cousin. The child bride, Elissa Wall, convinced the jury it was against her will. And now prosecutors are charging the ex-husband, Allen Steed.
The defense argued, how could Warren Jeffs be convicted of rape as an accomplice when the child bride's husband was never charged with rape? After Steed took the stand, Washington County investigators felt they had what they needed to make that charge.
"In private she was very affectionate at times, in public she hardly wanted anything to do with me it seemed like," Steed testified last week.
He told the jury he never forced Wall to have sex with him. He said she initiated their first sexual encounter, but the jury didn't buy it. "Ultimately we determined that a lot of his testimony was lying and misconceptions," juror Ben Coulter explained. "We more or less put together that he was just trying to appeal to his community or appeal to Jeffs."
By defending Warren Jeffs on the stand and admitting he had sex with a 14-year-old, Steed opened the door for prosecutors to charge him. "That's a big part of it, yeah, was her age, certainly; also the fact that he was in a position of special trust over her as her spiritual husband, or as her priesthood head," explained Lt. Jake Adams with the Washington County Sheriff's Office.
Steed acknowledged at Jeffs' trial that his testimony could be used against him. "I believe that every story needs two sides for the truth to come out," Steed testified Sept. 19.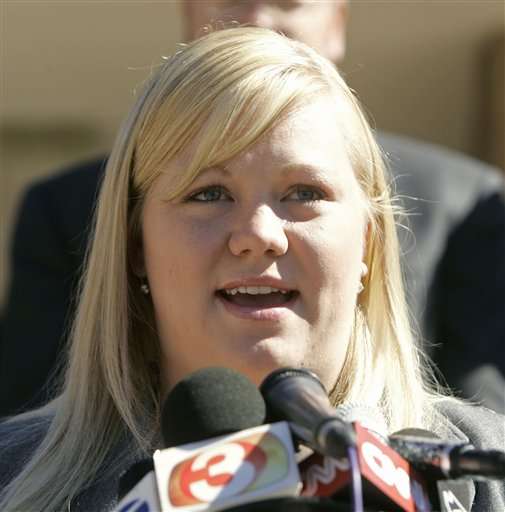 But why would prosecutors wait until now to charge Steed? Why not before the trial?
Prosecutors say they waited to file to avoid influencing the jury that found Jeffs guilty, but now that Wall has spoken out and the verdict is in, Steed is fair game.
Allen Steed lives outside Utah most of the time, and investigators don't know where he is.
The Washington County Sheriff's Office felt the arrest warrant was needed in order take him into custody. The warrant set bail for Steed at $50,000
Steed's arrest warrant was signed Wednesday by 5th District Judge Eric Ludlow along with an order setting bail at $50,000.
(The Associated Press contributed to this article.)
×
Related links
Most recent Utah stories