Estimated read time: 3-4 minutes
This archived news story is available only for your personal, non-commercial use. Information in the story may be outdated or superseded by additional information. Reading or replaying the story in its archived form does not constitute a republication of the story.
Sam Penrod Reporting The United States Marshals Service and the Utah Department of Corrections have joined to offer $10,000 for each of the inmates who escaped from Daggett County Jail on Sunday.
The manhunt has intensified for the two convicted killers after several people reported seeing them near Vernal.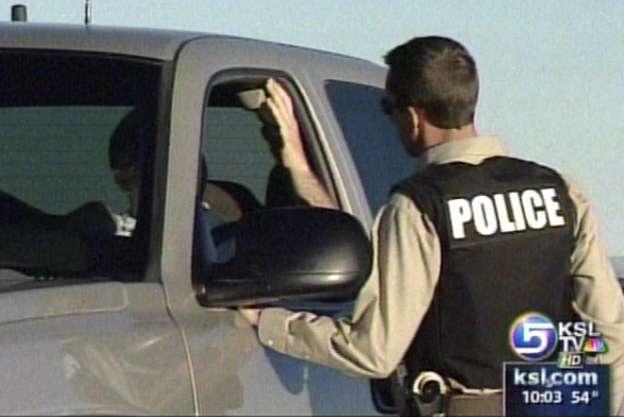 They had not been seen since Sunday afternoon, but with these new reports of sightings, police in eastern Utah are warning people in the Vernal area to be aware.
The escapees are 49-nine-year-old Danny Martin Gallegos and 27-year-old Juan Carlos Diaz-Arevalo.
Law enforcement authorities say they are focusing their search in an area known as Stringham's Cabin, which is about 35 miles north of Vernal on Highway 191.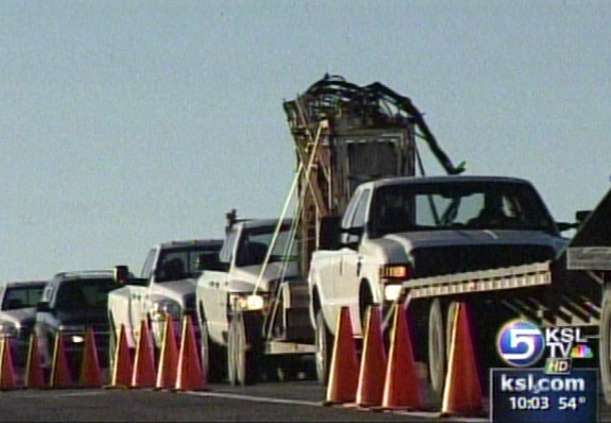 Police say the men tried to solicit a ride Tuesday night on Utah 191, about halfway between Manila and Vernal. A man told authorities the escapees begged him for a ride at a rest stop along that highway. The man said no and drove directly to the Vernal Police Department.
Detective Dick Blust of the Sweetwater County, Wyo. Sheriff's Office said, "They showed him photographs of the two escapees. He positively identified the younger of the two as Diaz."
Right now, SWAT teams from Daggett County, Uintah County, the Utah Highway Patrol and the Department of Corrections are in that area. They are also searching from the air with a helicopter and airplane, and dogs are searching on the ground.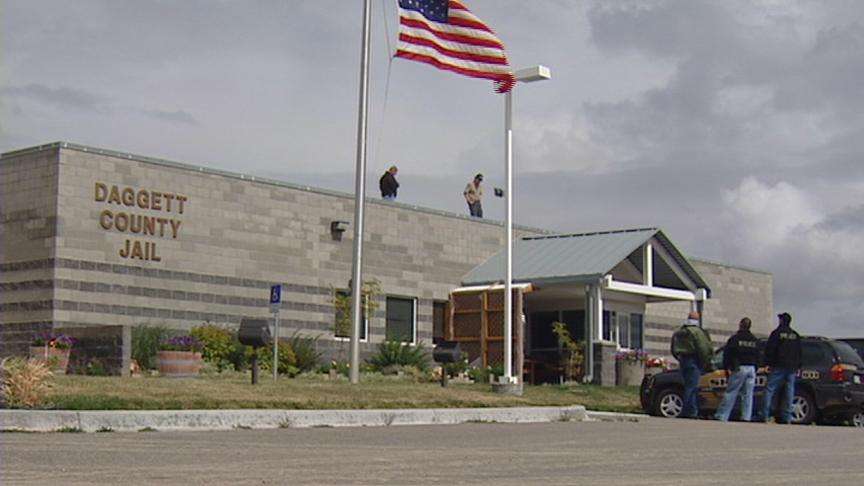 According to witness reports, the two men are believed to still be together and are still wearing their jail clothes, which are orange with a green T-shirt underneath. The men are believed to be on foot and appear to be heading south, possibly toward Vernal.
There is some concern the men are becoming desperate as time goes on, and there are many deer hunters camping in this area of the manhunt because the Muzzleloader deer hunt started Wednesday.
Police are warning anyone who believes they see the inmates to stay away from them and contact the United States Marshal Service at 524-5693, the Utah Department of Corrections at 576-7600, or any law enforcement agency.
Meanwhile, the jail where the men escaped last weekend had just one deputy and another employee in the control room, authorities said. The head of the Utah prison system said he didn't learn about the escape until he read online news reports Monday.
Others at the Utah Department of Corrections were told Sunday night, but not Tom Patterson. "It was one of those things -- 'If I know, they must know,'" said Patterson, chief of the department.
After visiting the jail Tuesday, Patterson said several problems contributed to the escape, including security cameras not recording properly and a technical glitch that allowed a door to remain open. He said one deputy guarding nearly 120 inmates "was a problem."
Relatives of the murder victims said they learned about the escape from news reports. "I feel extremely upset that we didn't notify families sooner," Patterson said. "I'm grateful the media covered this, but my preference would have been to notify them ourselves."
The father of Gallegos' victim, Tammy Syndergaard, 18, is upset about the escape. "He could either be running to be free or he could be running to get even with people. But I think he wants to choose freedom first," Jerry Syndergaard, 67, said.
(The Associated Press contributed to this article.)
×
Most recent Utah stories