Estimated read time: 2-3 minutes
This archived news story is available only for your personal, non-commercial use. Information in the story may be outdated or superseded by additional information. Reading or replaying the story in its archived form does not constitute a republication of the story.
(AP Photo/Douglas C. Pizac, Pool)
Mary Richards and Courtney Orton Reporting
A jury handed down a guilty verdict in the first criminal case against polygamous leader Warren Jeffs. Now that the trial is over, Jeffs faces 5 years to life in prison on each of the two counts he was convicted on. But he still has to answer to charges in Arizona and federal charges here in Utah.
The defense was tight lipped as they left the courthouse yesterday, but they reportedly plan on filing an appeal.
Sentencing for this case is scheduled for Nov. 20. Once sentencing is done here, he'll face charges in Arizona. He faces eight accomplice charges stemming from alleged sexual assaults in 2002 and 2003 of two underage brides. In Utah, he faces a federal charge of flight to avoid prosecution.
After Jeffs was convicted, the victim in this case, Elissa Wall, spoke out to other women in the religious sect. She said, "I know how hard it is but please stand up and fight; fight for your voice and power of choice. I will continue to fight for you."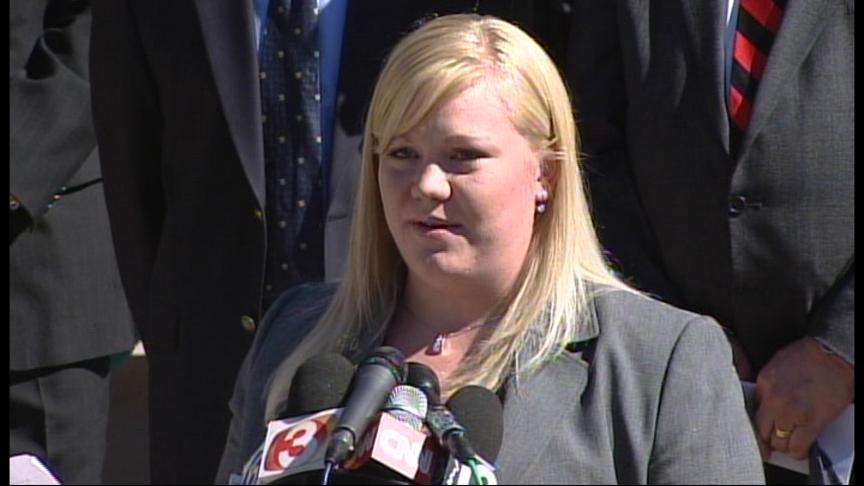 Prosecutors have hinted at other possible cases. Brock Belnap, Elissa Wall's attorney, said, "I hope that her example will shine a light of hope for others who might be n other situations where they're in circumstances that are out of their control."
Jeffs is named in several lawsuits; one alleges misconduct as a trustee for a property trust connected to his church. One was filed by Wall who alleges harm from a forced marriage. Another lawsuit was filed by six teens who allege they were kicked out of the polygamist community for trivial reasons. And the final suit was filed by a nephew who alleges sexual molestation. Richard Holm, former Jeffs' follower, said, "There are so many victims, so many people he's hurt. I'm extremely glad to see the system work. He was brought in by the law. He had to face his accusers, and I'm happy to see the verdict."
No one knows for sure what this will mean for the future of the FLDS Church and community. It does appear that new leadership is emerging to fill the gap, but thousands of people still remain very loyal to Jeffs' teachings and the teachings of the church.
×
Related links
Most recent Utah stories