This archived news story is available only for your personal, non-commercial use. Information in the story may be outdated or superseded by additional information. Reading or replaying the story in its archived form does not constitute a republication of the story.
SALT LAKE CITY — Last-minute shoppers may want to put one more thing on their list: something to open Christmas gifts that are encased in that horrid plastic blister or clamshell packaging. After all, nothing kills the excitement of Christmas morning like trying to figure out how to open the cumbersome packaging.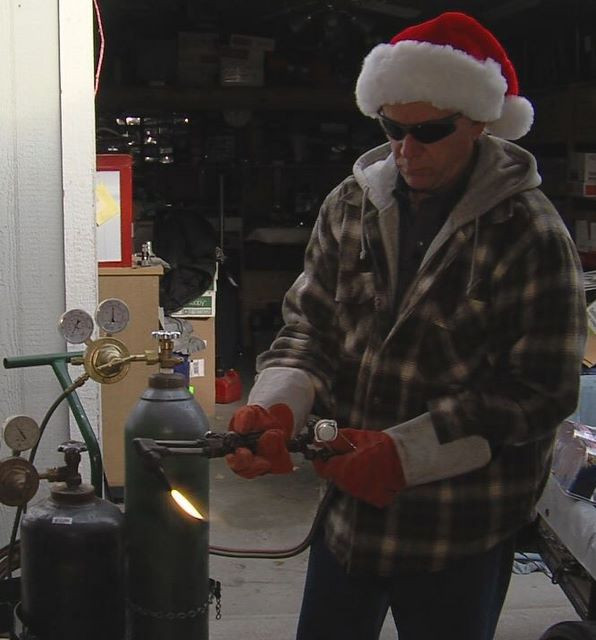 I've been asking friends and co-workers for the past several weeks if they share my contempt for this stuff, and the response has been unanimous. Every single person had a story to tell that involved personal injury, damaged or unreturnable merchandise, or just that sense they were being mocked by gifts they could see but couldn't get to.
My brother's story was typical. He bought a pocket knife, packaged in the aforementioned plastic armor and found himself wishing he had a second knife just to get the package open.
Searching "How to open clamshell packaging" on YouTube reveals a number of clever, sometimes cheeky, techniques for getting into the dreaded clamshells and sealed blister packs. My own thoughts have gone to the extreme — a chain saw, cutting torch or a shotgun — and are more focused on my angst than any practical method of opening a package.
Related:
My wife brought home a fancy box cutter-type knife called the "Insta Slit Package Opener" so I'd have an easier time helping open gifts around our own Christmas tree this year. Last year my oldest daughter gave me a sleek little ceramic cutter from Williams-Sonoma designed specifically to open clamshells. Sadly, two packages and it was done for.
All this plays into a phenomenon called "wrap rage" that led Consumer Reports to create the Oyster Awards in 2006 for the products with most stubborn packaging.
Holiday shoppers may start encountering less of the annoying plastic now that retailers are joining in the wrap rage revolt. Walmart says it plans to reduce packaging by 5 percent by 2012. Amazon.com kicked off its "Frustration-Free Packaging" initiative in 2008 with 19 items. This year, 80,000 products are on that list.
Email: sfidel@ksl.com
×
Related Links