Estimated read time: 2-3 minutes
This archived news story is available only for your personal, non-commercial use. Information in the story may be outdated or superseded by additional information. Reading or replaying the story in its archived form does not constitute a republication of the story.
Alex Cabrero Reporting The 2008 Summer Olympics in Beijing, China are less than a year away, but for one Utah Highway Patrolman it's the games in China next month he can't wait for.
Lt. Lee Perry usually gets assignments in Box Elder and Cache counties. His next assignment will take him to the other side of the planet.
He was the only Utah police officer chosen to run in the law enforcement Special Olympics torch run.
Perry is about to spend a half day on a plane, be gone from his family for almost 2 weeks and be thousands of miles away in a foreign country. And he's all smiles about it. "I've never been to China. I've been to a few places, but never China. [It's] just an amazing thing to me to be able to run a Special Olympics torch there on the Great Wall," Perry said.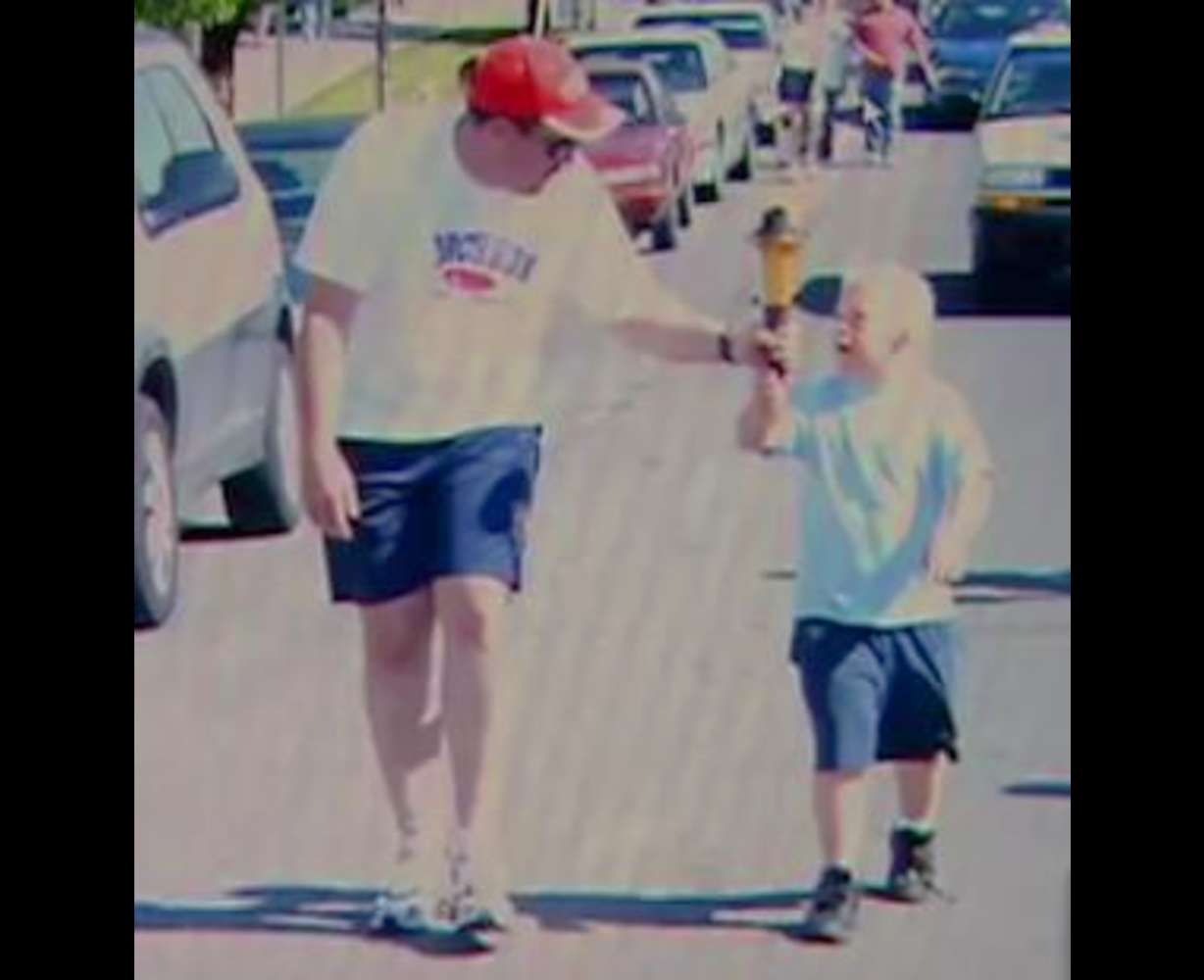 He's run the Special Olympics torch before in Utah, but he's never done it on an international stage.
To be able to do it on the Great Wall of China is a life-experience in itself. "Special Olympics, and being involved in the torch run to support Special Olympics has become a big part of my life," Perry said.
Perry has been involved with the Special Olympics for 10 years, ever since the first time he met some of the athletes. "I showed up in uniform and all the athletes, they didn't know me at all, but they all came up and gave me high-five's because I was a police officer," he said.
So, he got more involved, even created a fundraiser where he stayed on the roof of a Krispy Kreme donut shop for 48 hours. "When I came off that building a group of athletes were there, and they came up and wanted to thank me for my efforts, and one of the athletes took their medal off their neck and gave it to me," Perry recalled.
Right then and there is when Perry decided he could do even more to help. Going to China and representing Special Olympics in Utah, to him, is just a small way. "We want to let people know that these Special Olympic athletes may have some disabilities, but it's nothing that's gonna hold them back from accomplishing great things in their lives," he said.
Lt. Perry will spend 10 days in China, then come back with stories he hopes will last a lifetime.
×
Most recent Utah stories