Estimated read time: 2-3 minutes
This archived news story is available only for your personal, non-commercial use. Information in the story may be outdated or superseded by additional information. Reading or replaying the story in its archived form does not constitute a republication of the story.
Keith McCord ReportingThe Utah Department of Health estimates there are currently 190,000 people in the state who smoke. Many smokers start before the age of 19.
Kara Arnold is now a senior at Bountiful High, but in sixth-grade she knew she wanted to be tobacco-free when her class was challenged to create an anti-tobacco ad.
Kara wrote a commercial about a man walking out of a building to take a smoke break, he lights up, and then, "This dark ooze started just covering his body, and it was just this black ooze everywhere," said Kara.
She said the concept was, "If what happens to your lungs on the inside happened to your lungs on the outside, would you still smoke?"
Kara won first place and a $300 cash prize in the elementary division.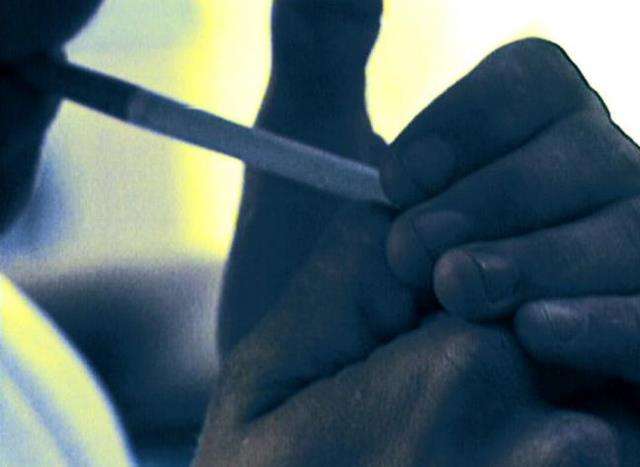 The Truth from Youth Anti-Tobacco Ad Contest gives fourth-graders and fifth-graders a chance to submit a TV, radio or billboard ad that tells the truth about using tobacco. "You think about it more, even if you've already made the decision to say 'no' and to never smoke or chew tobacco," Kara said.
The Tobacco Prevention and Control Program wants more kids to be aware of the dangers of tobacco use.
Last year more than 3,400 fourth-graders and fifth-graders entered. This year, the 10th annual Truth from Youth Anti-Tobacco Ad Contest is hoping for even more participation.
Junior high school, middle school and high school students can also enter a contest where, instead of designing an ad, students work in groups to create and conduct an anti-tobacco activity. "It's really important to get the message out to them while they're young, while they may be thinking of experimenting," said Lena Dibble from the Tobacco Prevention and Control Program. She said, "They need to be able to say 'no thanks', I'm not interested in smoking;'" which is what Kara Arnold said six years ago.
×
Related links
Most recent Utah stories