Estimated read time: 1-2 minutes
This archived news story is available only for your personal, non-commercial use. Information in the story may be outdated or superseded by additional information. Reading or replaying the story in its archived form does not constitute a republication of the story.
Courtney Orton and Sandra Yi Reporting Police are looking for a sexual predator. There's urgency in this case because police believe 22-year-old Christians Michell Ortiz may be spreading the AIDS virus.
Detective Jeff Bedard of the Salt Lake Police Department says, "This guy shouldn't be out there walking off the streets right now."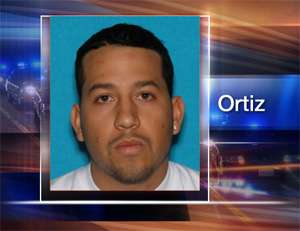 Police say Ortiz loves the nightlife. "We know that he likes to come downtown to go to different nightclubs. He fancies himself a rapper or a DJ and likes to associate with that crowd," Bedard said.
His lifestyle concerns police, who believe Ortiz is HIV positive. "That is something through our investigation that we feel may be an issue," said Bedard.
Investigators say Ortiz has gotten at least four women pregnant. He's also accused of raping a 14-year-old girl. Police believe he was an acquaintance of the girl's mother and was sleeping at her house both nights of the alleged attacks. Bedard says that has caused a lot of concern and alarm.
Police say Ortiz is a health risk, and they want to find him quickly. "We don't want this person to go out and continue to try and engage in sexually promiscuous behavior with other women and expose them to a potentially life-ending virus," Bedard said.
Ortiz is wanted on a $500,000 warrant. He is 6 feet tall, 190 pounds with black hair, brown eyes, and he possibly has a black goatee. He could also be found driving a white Infiniti.
If you have any information, call Salt Lake City Police at 799-INFO.
Tips can be left anonymously, and a person with information leading to an arrest could be eligible for a cash reward.
×
Related links
Most recent Utah stories