Estimated read time: 1-2 minutes
This archived news story is available only for your personal, non-commercial use. Information in the story may be outdated or superseded by additional information. Reading or replaying the story in its archived form does not constitute a republication of the story.
Amanda Butterfield Reporting The teenagers accused of setting fire to two houses in Salt Lake's Avenues District last week have been charged with felonies.
Salt Lake City firefighters and police have finished their investigations and have handed the case to the district attorney. The Salt Lake District Attorneys Office charged the boys with two misdemeanors and three felonies.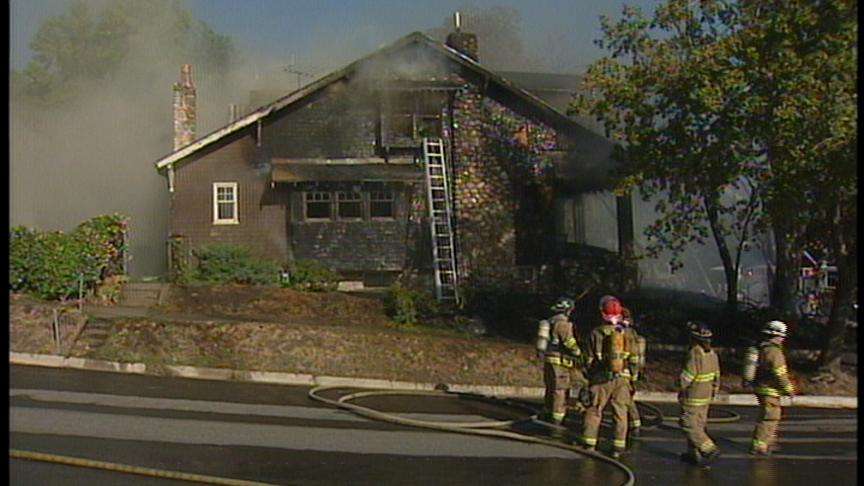 When the homes went up in flames last week, police took the teenagers into custody.
The oldest has been officially charged. "The charges include aggravated arson, which includes setting fire to a habitual structure. And that is a first degree felony, possibly the most serious crime you can be charged with," explained Salt Lake City Fire Department Deputy Chief Dan Andrus.
The 15-year-old also is charged with reckless burning -- another felony -- and two misdemeanors for theft and failure to stop. "These are very, very serious," Andrus said.
Andrus confirmed that the 13-year-olds face the same charges, but the district attorney's office won't go into detail. "Given the sensitive nature of juvenile cases, I can't really comment on case specifics," said Nathan Bryan from the Salt Lake District Attorneys Office.
Utah law does not allow information to be given on a suspect younger than 14 years old, even if he or she is charged with a felony. "With juveniles we try to protect them as much as we can with the hopes this won't affect their entire lives," Bryan explained.
As for the punishment they each face, Andrus says that will have to be dealt with in court. "We don't know. That's up to the court system to determine what the punishment is," he said.
×
Related links
Most recent Utah stories