Estimated read time: 2-3 minutes
This archived news story is available only for your personal, non-commercial use. Information in the story may be outdated or superseded by additional information. Reading or replaying the story in its archived form does not constitute a republication of the story.
Courtney Orton ReportingTwo overnight chases, both involving stolen cars, send several people to the hospital.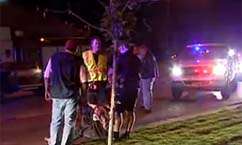 One of the chases involved a suspect with a long rap sheet that includes drug charges and domestic violence. Now authorities want to add aggravated assault to that list.
Police say the suspect tried to run over an officer.
The 23-year-old suspect is accused of stealing a new car from a lot in Summit County. Salt Lake County officers spotted the car in Midvale.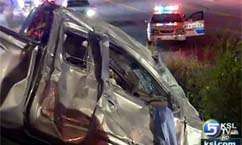 Lt. Jay Southam of the Salt Lake County Sheriff's Office explained, "When the driver entered the suspected stolen vehicle and attempted to leave, the officers turned on their red lights and sirens. The vehicle refused to pull over, and one tire was spiked."
An officer throwing those spikes almost got hit when the suspect swerved toward him. Luckily the officer dove out of the way and was not hit.
The stolen vehicle wound up with a flat tire, but the suspect still drove it to Draper, where he eventually lost control. "He failed to negotiate a turn, subsequently struck a rock and rolled the vehicle," Southam said.
The vehicle was totaled. The suspect had minor injuries. He was treated at St. Mark's Hospital. He was booked into the Salt Lake County Jail on suspicion of aggravated assault, felony evading, and possession of a stolen vehicle.
The other chase started in West Valley City when officers spotted a stolen car. They tried to pull over the driver, but he took off instead.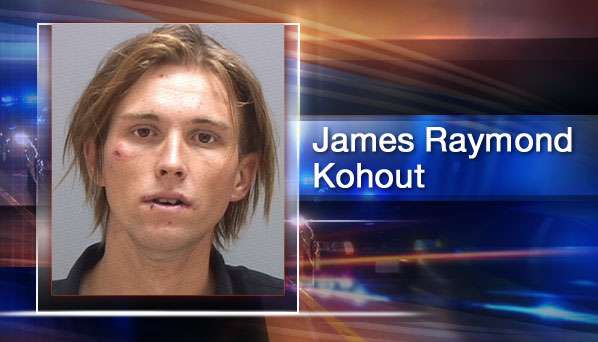 At 4500 South and 300 West, James Kohout was trying to go east when he slammed into a car turning west.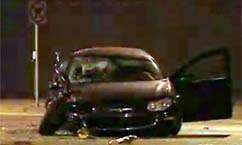 Sgt. Brock Hudson of the West Valley Police Department said, "He actually had a green light. Witnesses say he had a green light. He just couldn't quite make the turn and struck the vehicle coming the other way."
The person in the car turning west was not seriously hurt. The suspect and his two passengers were taken to the hospital.
Kohout was booked into the Salt Lake County Jail.
×
Most recent Utah stories