Estimated read time: 5-6 minutes
This archived news story is available only for your personal, non-commercial use. Information in the story may be outdated or superseded by additional information. Reading or replaying the story in its archived form does not constitute a republication of the story.
SALT LAKE CITY -- Most people have experimented with transferring music from their CD collection to a personal computer. And most people, shortly after getting their music copied, sorted and ready to play, have had that same computer crash, taking with it hours of effort and gigabytes of R&B masterpieces.
Add to that frustration the often disheartening chore of making sure you have the right songs on the right device, and you have a problem ripe for a possibly lucrative solution.
Enter Amazon, Apple and Google: three technical giants with the resources to create data centers capable of storing at least 20,000 songs for every Internet-using individual on planet Earth.
Choose one of their services, and the days of losing all your music with a defective hard drive are over. Download the right software, and all of your devices will be able to stream or download any song you've ever purchased at the moment you need it.
So what's the difference? Why choose one of these amazing services over another?
That's up to you, really. But here's a look at what makes each service unique and a little about why each service will not work for everyone.
At the low low price of free, Google Music is the latest service to offer online music storage. Using the new Android Market as its storefront, Google Music allows you to store up to 20,000 songs, which can later be streamed or downloaded to any computer or Android device.
Have an iPhone or Kindle Fire? Google Music may not be right for you. But then again, if you're just in it for the storage or if you only plan to listen to your music from your computer, it's hard to argue with free.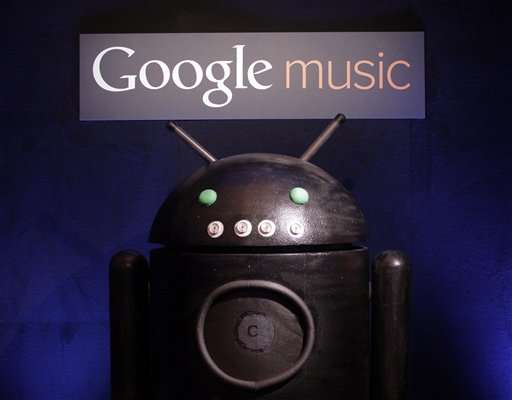 The major drawback with Google Music is simply the time it will take you to transfer your music to your online locker. Eric Zeeman of InformationWeek noted while uploading his 20,000 songs that "it took Google Music three and a half days to upload my entire music library."
True, three and a half days later, Zeeman would never lose another of his 20,000 songs. Unfortunately, an 84-hour wait clocks in significantly slower than both Apple's and Amazon's offerings.
If you're worried that 20,000 songs won't be enough for your personal library, know that songs purchased from Android Market do not count against the 20,000-song limit. Also, Google+ users will be able to share their stored music online, so friends can hear your favorite ditties one time without paying.
While Mac users will probably gravitate toward this service, iTunes Match is not exclusively for Mac users — iPhone, iPad or iTouch users, sure, in much the same way Google Music is geared toward Android devices — but most of iTunes Match is managed through iTunes, which is a music manager available for both Mac and PC.
The service itself is actually an extension of Apple's iCloud, which stores any music, television show or application purchased through iTunes indefinitely. However, if you wish to store an additional 25,000 songs not acquired through iTunes, you'll be out $24.95 a year.
#poll
For that $24.95, however, each of your songs will be converted to a 256kbps AAC file, no matter how miserably the song was ripped originally. And, in cases where iTunes identifies your song as one Apple already offers, iTunes Match will simply give you access to the available files, reducing your upload time from days to hours.
In fact, Zeeman noted when uploading his same 20,000-song library to iTunes Match, it only took six hours to scan his library, match it to existing iTunes content, and then upload the rest. Once that step was complete, setting up iTunes Match on other devices took him less than one minute.
When compared to the 84-hour upload time on Google Music, the convience of having everything synced through iCloud, and the free upgrade on audio quality, it's easy to see why some people are willing to pay the yearly fee.
Amazon's Cloud service starts you off with 5 gigs of free data and a 1,000-song limit. After you reach that limit, you're able to purchase additional storage at $1 per gigabyte per year, but you need to purchase at least 20 gigs up front and you cannot exceed 1,000 gigabytes.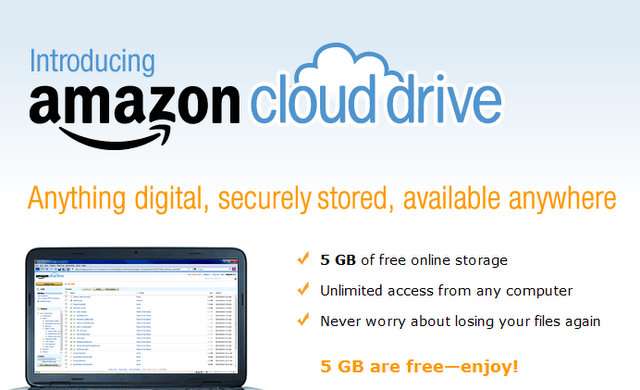 Like Google, Amazon's service acts like a locker, which means any song not purchased through Amazon MP3 will need to be uploaded individually. Again, referring to Zeeman's experience, the upload time for his 20,000 songs clocked in at more than 35 hours. That time was significantly better than his Google experience, but he lost more than a day when compared to his iTunes Match experience.
Amazon Cloud is Android friendly and is currently the only available service to offer an application for its Kindle Fire.
In the end, your music device and the amount you're willing to pay will probably dictate your service of choice. But if you're still looking for information, Eric Mack recently published a side-by-side breakdown of cost, convenience and compatibility in a recent article for PCWorld.
×
Related links
Related stories
Most recent Utah stories