Estimated read time: 2-3 minutes
This archived news story is available only for your personal, non-commercial use. Information in the story may be outdated or superseded by additional information. Reading or replaying the story in its archived form does not constitute a republication of the story.
Gene Kennedy Reporting Summer is on steroids. This summer has been the hottest on record in Salt Lake City, and it's been the second hottest August.
Now, halfway through September, it's another 90-degree day.
With those statistics, Utahns are sure to have paid big money because of it.
By checking the August power bill, most people will find they are paying more this year than they did this time last year. It's not because the rates went up that much, people are just using more power to keep cool.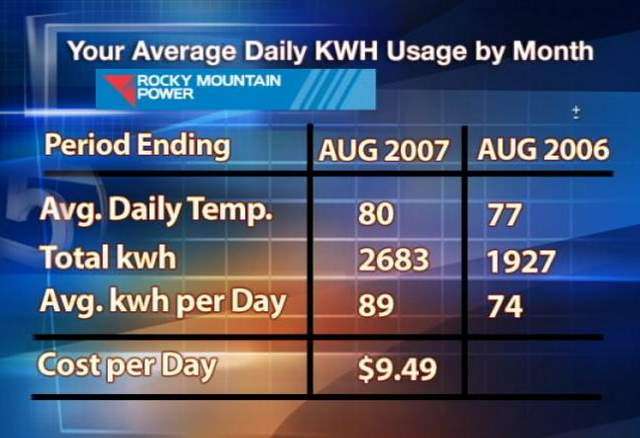 Today the Maytag store in Sugarhouse is desolate territory. But when a customer calls, sales associates are ready and willing to help.
Sales associate Melissa Rich says most people want energy-saving appliances. "They do make it clear they want it to be energy efficient and use less power," she said.
And even more people may want those appliances after they received the August power bill. "Well this is very consistent with the experience of a lot of our residential customers," said Dave Eskilsen, spokesman for Rocky Mountain Power.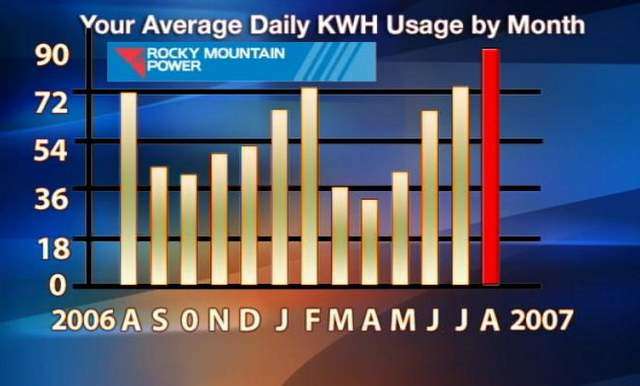 This past August was, on average, three degrees warmer every day versus August last year. "Our system is very sensitive to temperature. As it goes up, space cooling for commercial and residential goes up," Eskilsen explained.
That's certainly the case with one Sandy customer. His usage is up 30 percent this August versus last August.
Michele Beck, who represents the Committee for Consumer Services, says people need to pay attention to how much power they are using. "Look at your thermostat. What are you setting it on? Do you have a programmable thermostat that can vary with the usage during the day?" she asks.
Beck says if there was ever a season to get an energy-efficient fridge, washer and dryer, it was this summer. "It's not spending more; it's spending a little up front to save in the long run," she explained.
Rocky Mountain Power offers rebates and incentives to help customers buy energy-efficient air conditioners and other appliances, as well as incentives to improve insulation in your home.
Interestingly enough, only 4 percent of Rocky Mountain customers even participate on those money-saving programs.
To check out these offers click the related link.
×
Related links
Most recent Utah stories