Estimated read time: 1-2 minutes
This archived news story is available only for your personal, non-commercial use. Information in the story may be outdated or superseded by additional information. Reading or replaying the story in its archived form does not constitute a republication of the story.
Courtney Orton Reporting A man police considered armed and dangerous is off the streets, but not before a dramatic night of robbery and evasion.
Police say Robert Douglas Preece led them on quite a chase before they caught him.
It all started at a Quizno's in West Valley. It began as a robbery but escalated into a carjacking, a chase and then an arrest.
Police say Preece came to this store and attempted to rob it at knife point. "We had officers in the area after the initial aggravated robbery call came out. They responded to the area. They saw the suspect and the suspect saw them, and panicked," explained Sgt. Bill Merritt of the West Valley Police Department.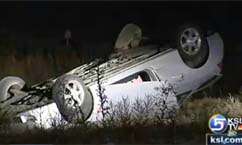 He panicked and jumped in his car and got away. He then ditched his car and carjacked another vehicle.
Police spotted him and began chasing him down Bangerter Highway, but it came to a halt near SR 201. "Officers lost a visual of the suspect as he was weaving in and out of traffic. He turned off his lights, proceeded to lose control of the vehicle and crashed," Merritt said.
Preece then got out of the car and ran. K-9 units tried to track his scent, but authorities say it was a Utah Highway Patrol chopper that was most effective. The helicopter's infrared scanners were able to detect Preece's body heat.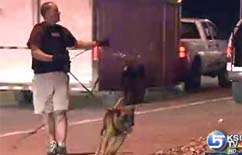 He was spotted about a half mile from the crash scene at an industrial park and was arrested.
Preece has an extensive rap sheet including everything from carjacking to criminal homicide.
Police say they are very happy to have him off the streets.
×
Related links
Most recent Utah stories