This archived news story is available only for your personal, non-commercial use. Information in the story may be outdated or superseded by additional information. Reading or replaying the story in its archived form does not constitute a republication of the story.
SALT LAKE CITY -- The driver in a Texas crash that killed two LDS missionaries and injured a third turned himself in at the port of entry at Progreso, Texas overnight.
The injured missionary was in critical condition but now has been released from the hospital.
Trooper Johnny Hernandez says the driver, 32-year-old Jose Luis Garza, faces a felony charge for failure to stop and render aid. He and two passengers fled the scene.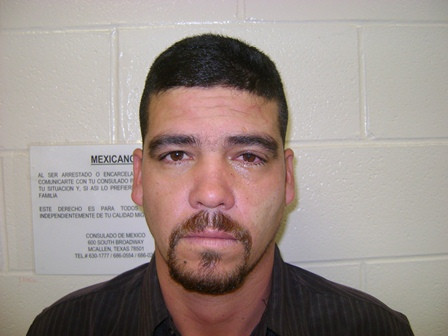 "Especially when you cause a fatal accident like that -- or injuries -- you need to stay at the location," Hernandez said.
Garza was arrested on two counts for accident causing injury or death with a $50,000 bond on each totaling $100,000. The two passengers who were in that car were questioned and released.
Garza is from Weslaco, Texas. The port of entry where Garza surrendered is less than 10 miles from the scene of the accident in Donna, Texas.
According to police, Garza told them that he was having problems with his headlamps (headlights), which kept flickering on and off. The report also shows that Garza admitted he and his passengers ran because they were scared.
No matter what happens with Garza, nothing will bring the two missionaries who were killed back. However, those who served with Elders Trevor Strong and Derek Walker will remember them forever, especially the third missionary who was with them and survived.
Elder Zachary Harris survived the hit-and-run. He doesn't really remember a lot about Tuesday night's crash, but he'll never forget what Strong and Walker meant to him. "To me, Elder Strong and Elder Harris were very strong examples of being representatives of Christ, and they taught me. I only knew them for about a week, but in that short week, they become my brothers," he said.
Harris suffered knee and leg injuries requiring stitches and some staples, but he's expected to make a full recovery.
Wednesday, the mission president who was working with Strong and Harris told the roughly 110 other missionaries what had happened. "I would have loved to have had those two who passed away as my sons. They were just examples and just great young men in every aspect," Pres. Steven Traynor said.
The three were hit by a car while riding their bikes in Donna, Texas around 7:30 p.m. Tuesday. Texas authorities say the missionaries were riding north on Midway South Street, which is not too far from a major highway, when a vehicle traveling the opposite direction hit all three head-on.
Exactly what happened in the collision remains under investigation.
As Texas authorities searched for the driver, many mourned the loss of the two missionaries killed in this crash. They are Trevor Strong, 21, of Taylorsville, and Derek Walker, 20, of Fairfield, Idaho.
Zachary Harris, 19, of Huntsville, Alabama survived.
The Church of Jesus Christ of Latter-day Saints released a statement that reads in part: "Our thoughts and prayers are with the families of the missionaries involved in this tragic incident. We pray that they will be comforted as they mourn the loss of their loved ones, who served others selflessly as missionaries."
Check ksl.com, KSL Newsradio and KSL TV for updates.
----
Written with contributions from Alex Cabrero and Andrew Adams.
----
×
Photos
Related Stories