Estimated read time: 2-3 minutes
This archived news story is available only for your personal, non-commercial use. Information in the story may be outdated or superseded by additional information. Reading or replaying the story in its archived form does not constitute a republication of the story.
Keith McCord Reporting Utah's Attorney General is urging some changes in the state's liquor laws.
Today, Attorney General Mark Shurtleff made a presentation to the Utah Department of Alcoholic Beverage Control Board regarding flavored malt beverages.
One of the main issues with the drinks is how they look. "Mike's Hard Lemonade," for example, looks like lemonade but has an alcohol content of 3.2, just like beer.
These drinks are sweet, fruity and very popular with underage drinkers, and they're sold in regular grocery stores.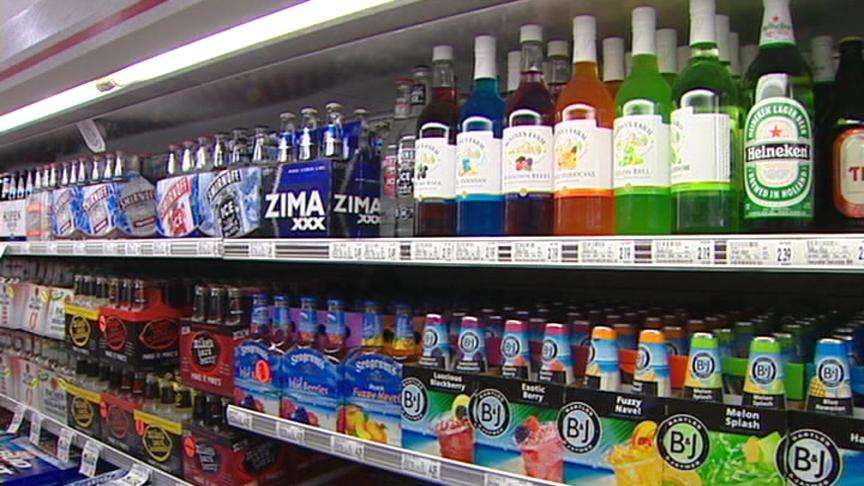 Shurtleff and others want to change that. So, members of the Utah Alcoholic Beverage Control board had a bottle of malt liquor served to them this morning -- as a visual aid, not for consumption.
"Experts are telling us that one to two women, girls, are favoring these products as opposed to beer. Many say they don't like the taste of beer, but the watermelon and other fruit flavors they do like," Shurtleff said.
In his presentation, Shurtleff explained that flavored malt beverages, or so-called "Alcopops," do not get their alcohol from the fermentation process like beer, but rather from alcohol-based flavorings that are added in.
He said it's the manufacturers' way to avoid classifying these drinks as "distilled spirits," as in hard liquor.
"In one study it showed that over 40 percent of all 'alcoholpops' produced are consumed by underage drinkers," explained Dr. George Van Komen, chairman of the Utah Alcohol Policy Coalition.
Van Komen and the attorney general referred to several studies showing the popularity of these malt beverages and how manufacturers target their advertising to young people. "These fruity flavored, soda pop-like beverages are teaching our kids how to drink," Van Komen said.
Both Van Komen and Shurtleff referred to these drinks as "bridging beverages," between soft drinks and hard liquors.
Greg Altschuh, an attorney representing several malt liquor manufacturers, said flavored malt beverages are marketed to adults. He said the federal government has looked into this issue. "The bottom line was the FTC found on two occasions that these products are not being merchandised or marketed or targeted to the younger age," Altschuh said.
The attorney general is proposing some minor changes to the law so that malt liquors are sold only in state liquor stores.
The Liquor Control Board didn't rule today but may at a later meeting. If the board agrees, it would then ask the state Legislature to change the law.
×
Most recent Utah stories