Estimated read time: 4-5 minutes
This archived news story is available only for your personal, non-commercial use. Information in the story may be outdated or superseded by additional information. Reading or replaying the story in its archived form does not constitute a republication of the story.
SALT LAKE CITY -- With financial markets crumbling and thousands of workers losing their jobs, some businesses are poised to thrive in the slow economy. As recession looms and protesters take to Wall Street, the most innovative companies will fare best during tough economic times, said entrepreneur Mike Mann.
Mann operates several firms that are based in Salt Lake County, including: SEO.com LLC, PurePPC.com LLC, WebConcepts.com LLC, AccountingMatters.com LLC and proHR LLC. The businesses provide Internet marketing, Web development, public relations, accounting and human resources services, which make it easier for companies to compete online.
No business is recession-proof, but Mann said his companies have grown because business owners must promote themselves even in a sluggish economy. Business experts say companies are usually more successful when marketing budgets are not cut during tough economic times.
---
We find that companies that do not cut marketing during the recession do better than those that do cut. Innovation and maintaining your level of marketing is critical.
–- Gerard Tellis, professor of marketing, USC Marshall School of Business
---
"We find that companies that do not cut marketing during the recession do better than those that do cut. Innovation and maintaining your level of marketing is critical," said Gerard Tellis, a professor of marketing at the University of Southern California Marshall School of Business. "During a recession, companies based on older models die off faster than those with newer models. The best way to prepare for a recession is to introduce new products."
With Salt Lake City emerging as a hotbed for online marketers, the Search Engine Marketing Professional Organization expects Internet marketing to grow to a $20 billion industry next year as companies demand better ways to track their marketing efforts.
Because results from Internet marketing are easily documented, Mann said companies hire his firms after ending advertising contracts with cash-strapped newspapers and magazines that were unable to reach the growing audience online.
Mann owns Bluffdale-based SEO.com, which has been recognized as one of Utah's top performing small businesses. With the demand for search engine optimization and social media marketing increasing, SEO.com President Ash Buckles said, "our rapid growth continues as a result of marketing efforts that target our ideal customer, and measured processes that tell us where to make adjustments."
According to Buckles, "Utah is home to great talent, individual principles and entrepreneurial mindedness. It's a great opportunity for us to grow our business with an educated and skilled team."
State officials said a reasonable regulatory environment coupled with lower corporate and personal income taxes have allowed tech entrepreneurs like Mann to flourish in Utah.
"Number one, businesses are cowards, they want to be in a place that is both dynamic and stable," said Michael Sullivan, director of communications for the Utah Governor's Office of Economic Development. "They don't mind regulations, but they want it to be sensible. They don't want regulations impeding their business decisions."
Also, except for a tax increase on tobacco sales, taxes in Utah have not risen during the slow economy, he added.
"Other states, during the recession, were raising taxes and stifling business," Sullivan said. "Utah has held the line. The governor has said, 'No new taxes on anybody.' "
At about 2.8 percent, job growth in Utah is roughly three times the national average, he said.
Sullivan credited Utah's friendly business climate for luring tech giants like Adobe, Microsoft, Twitter and eBay to the state.
Growth despite economic slowdown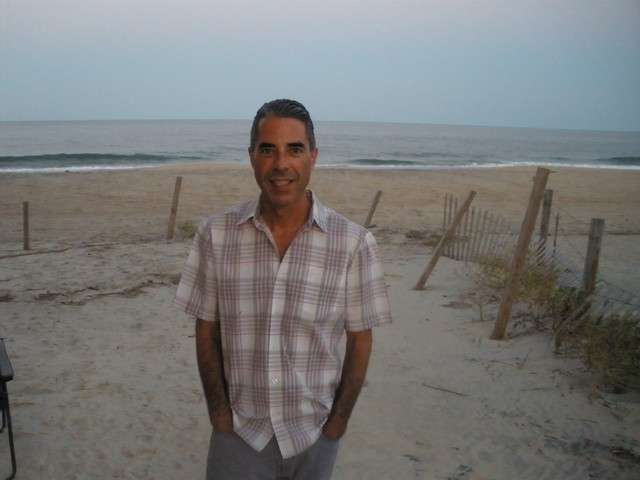 Mann said his companies in Utah hired new staff and took on new clients as other businesses were shuttered.
"There is a paradigm shift from traditional media to the companies we own, which are new media," Mann said.
His newest business is a Utah firm slated to begin operations Nov. 9. The company will focus on creating computing applications for mobile devices.
According to proHR President Kristen Harisay, Mann is also seeking to hire people to head nearly a dozen other companies he hopes to start soon.
"We have 11 president positions open right now for companies (Mann) wants to form," Harisay said in an interview from her office in West Jordan.
The businesses include a social media company, an online advertising firm and a sales consultancy.
"It is a really good plan to branch out and start all these companies that complement each other," Harisay said.
While finding new customers, Mann's companies also service each other as clients, she explained.
But Mann said it isn't just innovation that has allowed his companies to weather economic downturns, it is also business acumen. Small businesses need contacts, mentors and other resources to succeed.
He said his book "Make Millions & Make Change! Secrets to Business and Personal Success" has shown people a pathway to financial independence. Mann described the book as a how-to guide for those hoping to get rich building companies online.
"The book is not just abstract theories. These are things you can actually do in your business today and start making money," Mann said. "The title of this book might make it sound like a get-rich-quick scheme. But these methods get real people rich in the real world in any economy."
Pat Parkinson is a writer in Park City, Utah, who worked for more than 10 years as a newspaper reporter. His articles have appeared in The Salt Lake Tribune, Standard-Examiner, the News-Press in Fort Myers, Fla., and other publications.
×
Most recent Utah stories