Estimated read time: 6-7 minutes
This archived news story is available only for your personal, non-commercial use. Information in the story may be outdated or superseded by additional information. Reading or replaying the story in its archived form does not constitute a republication of the story.
NORTH OGDEN — Friends of Alexis Rasmussen told investigators that the 16-year-old was often given drugs in exchange for babysitting, according to a search warrant filed in 2nd District Court.
Now a North Ogden mother, who asked not to be identified, said Wednesday that a year and a half ago, her son was also paid with drugs for baby-sitting the children of the couple now considered persons of interest in Alexis' death.
The woman said her son, who was 17 at the time, received heroin and other drugs in exchange for watching the children of Eric and Dea Millerberg.
---
"I wish I could have known so I could have told them (Alexis' family) that these people are not people that you want your daughter to be spending time with."
---
"We didn't hear anything about Dea, we were just told that Eric was supplying him with drugs" for babysitting, the woman said.
When the woman first heard that Alexis went missing Sept. 10 after baby-sitting at the Millerbergs' home, she said she feared the worst.
"When I saw their names, I thought, 'This can't be good,'" the woman said.
The mother said her son is now doing much better after going through rehab. "I know that my son could have ended up a lot worse, if we wouldn't have gotten involved and if he wouldn't have gotten caught by the cops," she said.
"Words can't express how sorry I am for Alexis' family. I wish I could have known so I could have told them that these people are not people that you want your daughter to be spending time with."
Details from the search warrant
Eric Millerberg did not want to go back to prison and Dea Millerberg wanted to protect her husband, the search warrant also indicates. But it apparently was associates and friends of the Millerbergs who didn't want to have any part in Alexis' disappearance and death who were key to helping police and prosecutors with their investigation.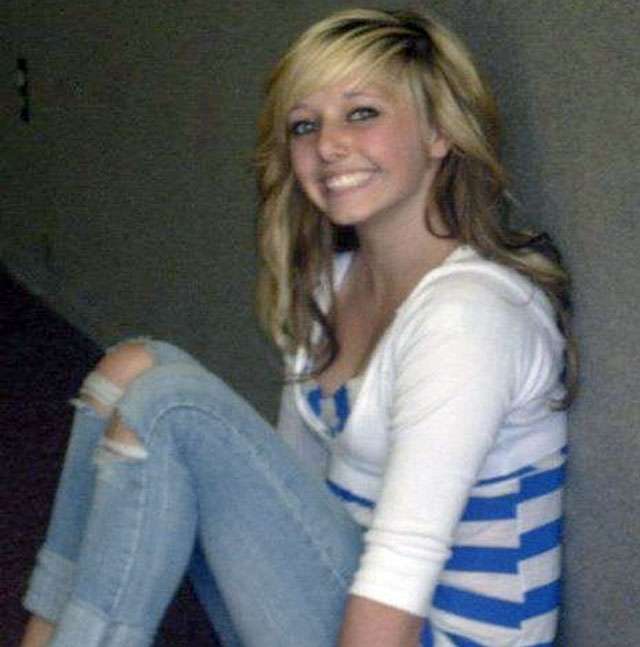 Tuesday, the Standard-Examiner obtained search warrants in relation to the Rasmussen case. Shortly afterward, a judge ordered that the warrant be sealed. Wednesday, the newspaper posted the warrants on its website.
Eric Millerberg asked at least two friends to help him with a project. On the night Alexis went missing, he asked one friend — who was also a member of Millerberg's white supremacist gang — to "bring a car and don't ask any questions," the warrant states.
Names of all of the Millerbergs' and Alexis' friends were redacted from the search warrant for their protection.
One friend Eric Millerberg had asked to help later talked to an attorney. That friend commented to the attorney, "I can't believe he killed a little girl. I'm not getting involved with that," according to the Oct. 9 warrant.
Alexis was last seen Sept. 10 when she went to the Millerberg house to allegedly babysit. Her body was found Oct. 18 in Morgan County after police received a tip from a confidential informant.
As of Wednesday, Eric and Dea Millerberg had not been charged with a crime in connection with Alexis' disappearance and death. Dea Millerberg is currently in the Weber County Jail after being charged with two felony counts of falsely obtaining a prescription. Eric Millerberg was sent back to the Utah State Prison for violating his probation by using drugs.
Another friend told police that Eric Millerberg contacted him the night Alexis was last seen, saying, "I need to get rid of something, Holmes." That friend refused to help, according to court documents, but ran into Millerberg a few weeks later on the street. At that time, Millerberg made a comment that he was "not going back to prison for that girl," the warrant states.
Timeline of the case
Sept. 10 - Alexis went to the house of Eric and Dea Millerberg, 3228 N. 900 East, to babysit. 10:20 p.m. - Surveillance video captures Dea Millerberg and Alexis picking up a prescription at Layton Walgreens. Dea leaves Alexis and resumes night out with Eric Millerberg. 11:30 p.m. - Irritated by the long night out, Miera sends the last of 10 - 15 unanswered texts. She tells Alexis to spend the night there and make sure she gets paid. The Millerbergs say that Alexis left the house about this time to see a friend. 12:30 a.m. - Alexis exchanges texts with a boy. The content of these texts is unknown. Alexis was at the boy's house the night before. The boy says he did not see Alexis that night. No one is known to have seen or heard from Alexis after this point. The Millerbergs are later arrested unrelated charges. Oct 19 - Body is found, later confirmed to be Alexis.Oct. 25 - The Millerbergs are called'persons of interest' for the first time, but are not officially considered suspects. Nov. 1 - Search warrants indicate that friends of the Millerbergs believed they were involved with the death, that their house served as a crash pad for teens, and that Alexis was using drugs with the Millerbergs.
During their interviews with Eric and Dea Millerberg before Alexis' body was found, police said the two insisted that after they had gone to bed, she left their house to meet up with a friend at Bates Elementary School.
"(They) continually stated it wasn't their fault since it was not their responsibly to stop Alexis from leaving," according to the warrant.
Over the course of several interviews with Dea Millerberg, police noted that she felt officers were "badgering" her and that she appeared to be "exhibiting signs and symptoms of possible stimulant use, as she had uncontrollable movements during our conversations."
The search warrant attempts to put together a timeline of events of Alexis' activities right before she went missing.
The warrants also paint a picture of Alexis caught up in a world of drug use. Her friends told investigators, though not confirmed by police, that Alexis was often paid with Xanax for babysitting, the warrant states.
"In the months leading up to the disappearance of Alexis she was heavily involved in narcotic use, specifically methamphetamine and prescription medication."
It was previously reported that Alexis went to Walgreens in Layton with Dea Millberg on the night she disappeared. According to the warrant, Alexis went with Dea to help complete a drug deal with Alexis' best friend.
On the night she disappeared, Alexis and Dea Millerberg sold Percocet pills to Alexis' friend for $100 and a small amount of marijuana. The surveillance video of Alexis at Walgreens was taken after she allegedly picked up the money from her friend.
"(It was) possibly the second or third time making these arrangements with Dea Millerberg through Alexis' best friend," the warrant states.
Another informant described a kind of crash pad at the Millerberg house. The person said Eric Millerberg would talk about two 16-year-old girls who hung out there and one wanted to be "shot with narcotics and he stated he eventually did that for her."
Related:
After Dea Millerberg was arrested and sent to the Weber County Jail, she allegedly made comments to an inmate that were relayed to police.
The inmate told investigators that Millerberg had said, "Something bad has happened and that she, Dea, wants it to blow over and go away. (Redacted) stated "Rooster" has got her caught up in something and she doesn't know what to do," according to the warrant. "Rooster" is Eric Millerberg's moniker.
The staff at the Weber County Jail also later turned a letter over to investigators. The author's name was redacted from the search warrant.
In it, the writer makes statements such as, "It was a terrible tragedy that happened at her home … It's something she (Dea) can't fix. (Redacted) stated (Dea) is worried about telling on her husband (and) it had something to do with a girl dying," the court records state. "Only her, her husband and one other person know about it."
Other statements from the author of the letter included, "She's sorry it happened," "She's protecting herself and husband and one other male friend," "drug related something to do with a case," "Find the car you find an answer, she'd dead" and "Dea knows everything that happened the girl is buried somewhere in the state she's not gone but not alive."
Prosecutors have said they were waiting on complete autopsy results, including toxicology tests, before filing charges in the case.
----
Written by Mike Anderson with contributions from Pat Reavy.
×
Photos
Related Stories